Company
Shipt Leaders Highlight Recent Innovations and Company Growth at This Year's Groceryshop event
Oct 8, 2021
Shipt Leaders Highlight Recent Innovations and Company Growth at This Year's Groceryshop event
Shipt CEO Kelly Caruso and COO Bridget Fruit unveil the latest company innovations during this year's Groceryshop event held in Las Vegas.
A lot has happened for Shipt since our team last gathered in person with other industry leaders at the Groceryshop conference in Las Vegas. In just the last few months alone Shipt has unveiled a new level of personalization by launching several new in-app features, inked partnerships with more than 30 new retailers, and revealed new and innovative delivery methods to serve customers and meet the needs of retailers.
On Monday, the second day of this year's annual GroceryShop event, Shipt CEO Kelly Caruso announced an exclusive engagement with Visa that provides free Shipt memberships to every single Visa consumer cardholder who registers for the benefit. Visa's consumer credit cardholders can now access free delivery from national brands and a variety of beloved neighborhood grocers alike.
The partnership with Visa is the culmination of a period of fast-paced growth that also includes the biggest market expansion for the company in three years. In the last 12 months Shipt has tripled its shopper base, added more than 30 retail partners, and expanded into 1,300 new zip codes to now reach more than two million new households across the country.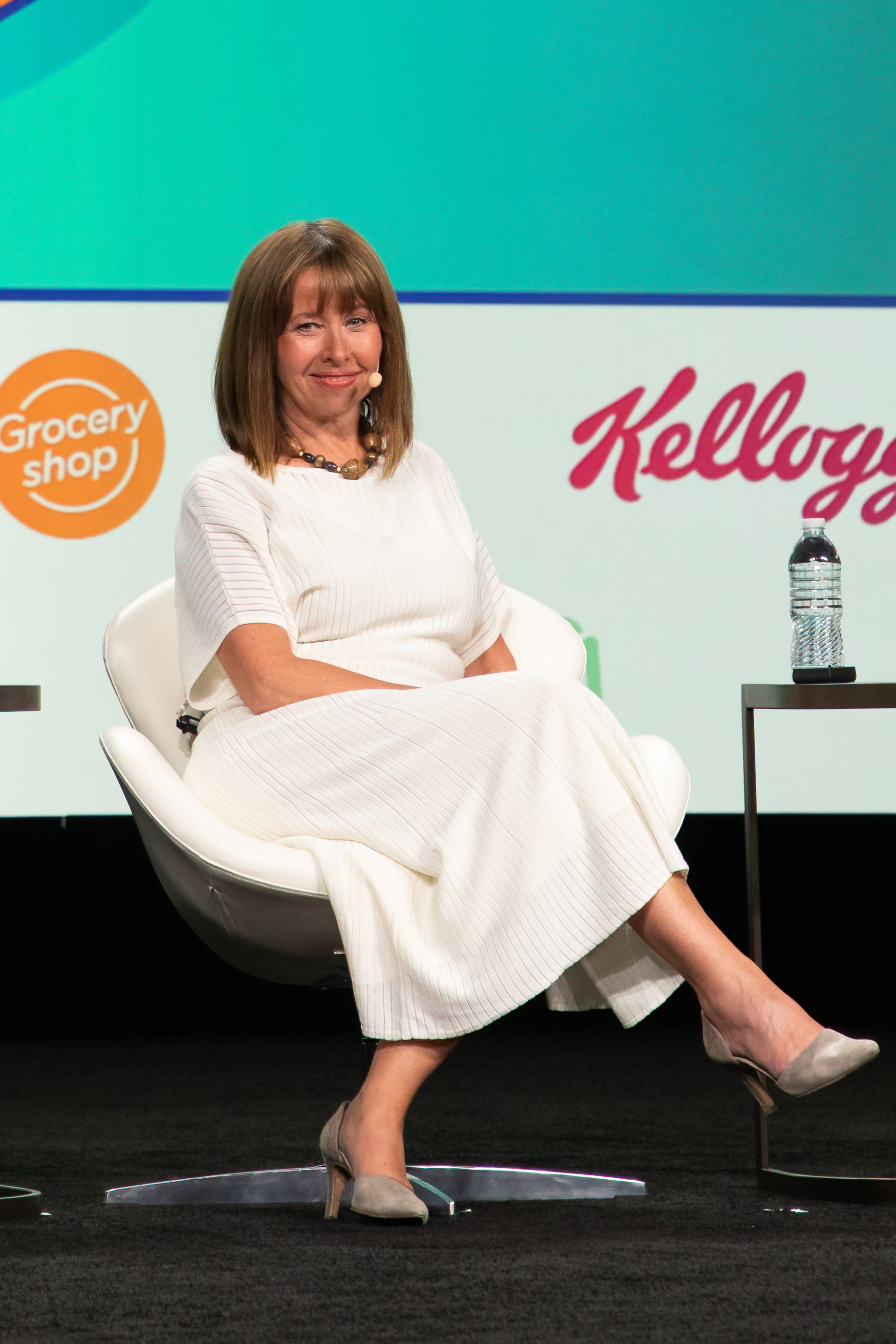 Shipt CEO Kelly Caruso inspires the Groceryshop 2021 audience reflecting on her path to leadership. Shipt CEO Kelly Caruso revealed the latest partnership for the company; she also participated in a keynote session on the mainstage alongside Julie Bowerman, Chief Global Digital Customer & Consumer Experience Officer at Kellogg's. During the session, Caruso discussed the moves she's made throughout her career to become an established leader in retail and tech. Some of the key takeaways from her presentation include how being a values-driven individual has shaped her career trajectory and leadership style, advice for first time CEOs, and ways to engage Gen Z employees.
"I would say early on in my career there were a couple of key decisions that I made that at the time I didn't realize the impact that they would have, but they had a big impact," said Caruso.
One of those decisions was prioritizing her self-worth and stepping away from a workplace early on where the company's leadership and values didn't align with her own. Although taking on her next role initially required a pay cut and step back in title, she believes that decision was a pivotal moment in her career that ultimately provided opportunities she wouldn't have had otherwise.
"I found a place where I had a good sense of belonging and could really be my most authentic self. I think those early decisions of following my values and making sure that I was part of a bigger culture that aligned with my values and that made me feel like I belonged, that mattered," said Caruso.
Fast forward to March 2019 when Caruso once again ventured outside her comfort zone and said yes to becoming Shipt's CEO. She says her goal since day one has been to ask a lot of questions, listen and learn, be very intentional and let the team know she was joining Shipt, not the other way around.
"I often joke that I showed up on that first day with a Dell computer and an email account and left with a Mac and a Slack account," said Caruso.
Caruso says her decisions, along with the rest of the leadership team at Shipt, often take into account the fact that the majority of HQ employees are Millennials and Gen Z and are incredibly pragmatic, looking for opportunities to relate and connect to, in addition to earning.
"That's part of the reason why it was so important for us to go from a company, to a company with a purpose, to a purpose-driven company," said Caruso.
On Tuesday, Shipt COO Bridget Fruit inspired other company's leaders to continue innovating, while staying true to their values and roots. Shipt placed an early bet on the personal shopper as a competitive advantage for the company, and ever since, our technology advancements have been squarely focused on helping enhance the human connection.
"Teams are actively exploring ways that machine learning, paired with personal preferences, can enhance how shoppers are the star of an amazing customer experience," said Fruit.
For example, Shipt's new
Preferred Shoppers
Our data shows it's making a difference. In its first few months alone, hundreds of thousands of member and shopper matches have taken place through the feature. "It's changing the way people think about grocery delivery," she said.
Fruit also talked about the power of Shipt in helping diversify a partner's e-commerce approach, while maintaining a high level of customer service through the unique and dedicated shopper community. Shoppers are known for going above and beyond in saving the sale. And there's nothing more powerful than having someone in the store, with their eyes on store shelves, to help a customer find the right substitution.
"In fact, for one retailer, over half of their orders had at least one item that's out of stock. And for sixty percent of those items, Shipt Shoppers found a substitution that satisfied customers," said Fruit.
Fruit wrapped up her remarks with a personal experience she's had with a Shipt Shopper that highlights how shoppers, when paired with technology, can make all the difference.
"As my family was on the way home from vacation, my youngest daughter asked me if the Easter Bunny was coming tomorrow. I panicked, I forgot. And if I placed an order that wasn't with a same-day delivery service, it wouldn't arrive on time. I knew I didn't have time to go to the store and shop myself. And even if I did, there wouldn't be many open hours left. I also realized that at this point, items are starting to go on clearance and inventory is constantly moving.
And that's why, on the plane, I put in a Shipt order for three Easter baskets and my Shipt Shopper made it happen. She had eyes on the inventory in the store and made smart choices, so things were equal and fair among my three girls by knowing me as a customer. She went above and beyond the speedy delivery and provided service that was personal and accurate.
In this moment, my Shipt Shopper showed that she cared for me and my family. My Shipt Shopper shopped for me, as I would have shopped for myself," said Fruit.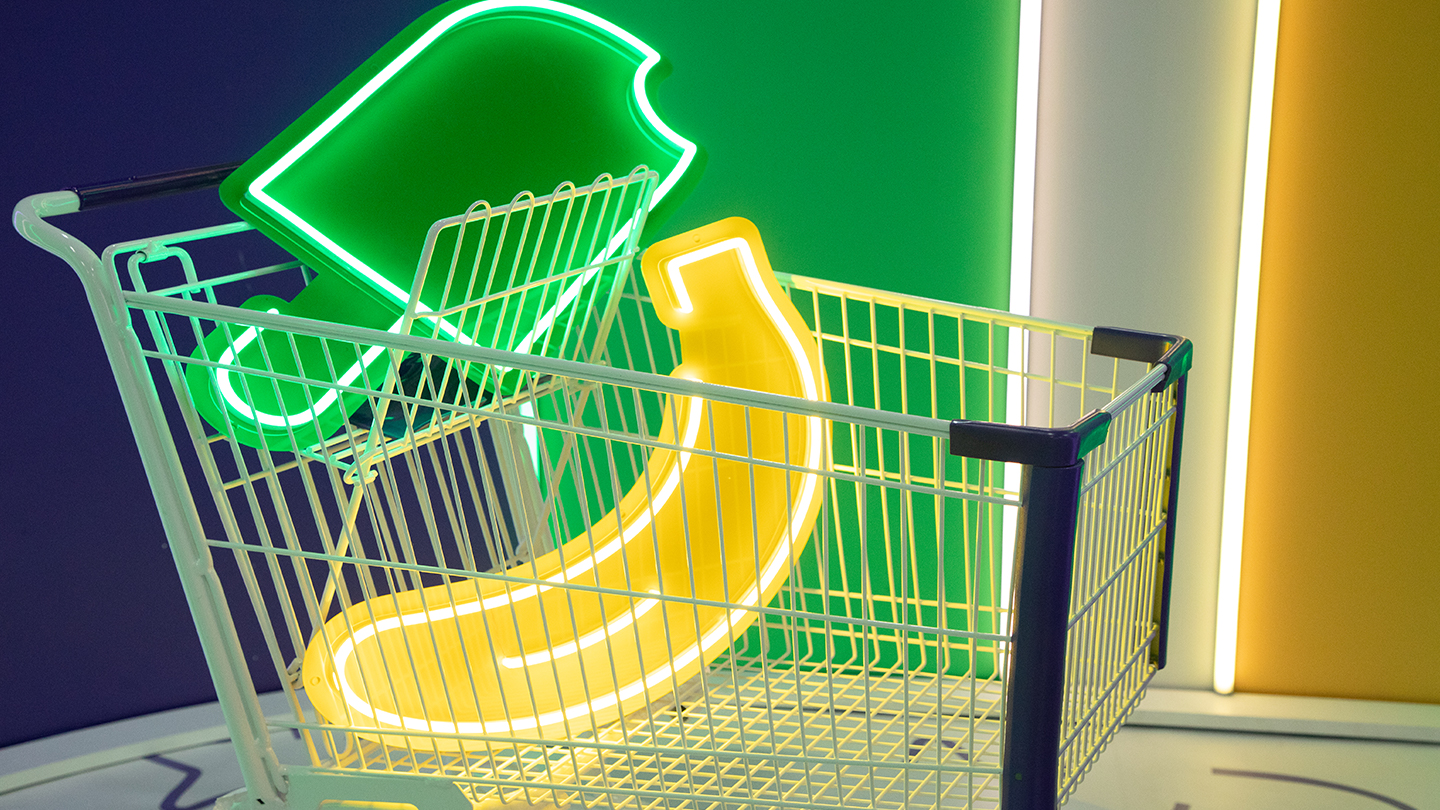 As a company we understand that relationships are meaningful to business and even product discovery, and that quality relationships build loyalists and bigger baskets. While the company is changing the way people think and view grocery delivery for decades to come Shipt remains committed to the communities it serves, and identifies with this year's Groceryshop motto which is "Reconnect with your community. Reimagine the future."