Company
Internship Spotlight: Meet a Few of This Summer's Standouts
Aug 26, 2022
Internship Spotlight: Meet a Few of This Summer's Standouts
Each summer, college students descend upon Shipt to immerse themselves in Shipt's company culture and absorb practical knowledge they'll take with them on their career journeys.
This summer Shipt welcomed 46 interns into nine different company departments. Below you can read more from three of them on their experience and advice to future interns.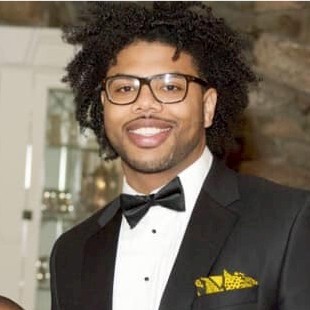 Thomas Cheese, DEI Intern Summer 2022
Recent Masters of Social Work Graduate from The University of Georgia
Hometown: Atlanta, GA
Thomas Cheese is a recent graduate of the Master's of Social Work program at The University of Georgia. Before pursuing his master's degree, he taught at a charter school in Albany, NY. Thomas joined the Diversity, Equity & Inclusion team at Shipt and spent his summer developing employee resource groups and their informational pages on the company intranet. He also worked on a small team to plan an upcoming summit for the different ERGs at Shipt!
What was your favorite part of this internship?
My favorite part of this internship has been meeting various team members across departments and management levels. This was reinforced by the intern cohort: they provided access to the experiences of my peers who have different types of projects to complete, resulting in different perspectives.
What is one thing that you learned this summer?
I learned a lot about the organizational and logistical requirements that enable ERGs to run and function successfully. This is my first experience working with ERGs and I was lucky enough to learn more about the background operations. My mentors tasked me with projects and exercises that were designed to exercise initiative and intention.
What advice would you give to future interns?
Endeavor– reach out to team members and ask questions. Invest in yourself and learn about something that interests you. Enjoy your time here.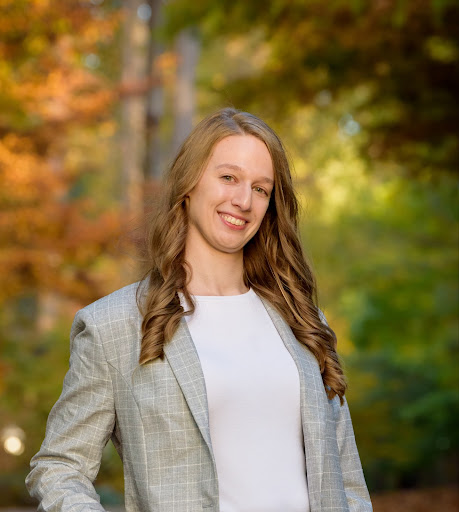 Gabby Benefield, Engineering Intern Summer 2022
Management Information Systems Major at The University of Alabama
Hometown: Atlanta, GA
Gabby Benefield is a classically trained musician who decided to return to school to pursue her second and third degrees: Bachelor's and Master's in Management Information Systems. This broad degree program has provided Gabby with the opportunity to explore different areas of work, both in business and in tech. This internship at Shipt gave Gabby the opportunity to learn more about engineering in a tech space and discover what she excels in. She spent the summer working on a Chrome extension project for the front end team.
What was your favorite part of this internship?
My favorite part of this internship experience has been the wonderful people I've been able to work with and get to know. Everyone I have encountered has been so kind to me, and it has helped make my time working at Shipt fun!
What is one thing you learned this summer?
One big thing that I learned at Shipt this summer is how Chrome extensions are built. I use a lot of Chrome extensions in my work and my personal life because there are a lot of cool tools out there that can make my web browsing experience easier or my development experience smoother. But I knew nothing about how to actually build a Chrome extension and most of my team didn't either. It's been a lot of fun to learn how some of those tools are made since I get to use them in my everyday life. I feel like I got to do some work this summer that folks at Shipt are going to use in the future to make their jobs easier.
What advice would you give to future interns?
My advice is two-fold: meet as many people as you can, and be curious! It takes extra effort when working remotely, but getting to know the people you're working with is so important, especially as an intern. Being curious and asking questions to clarify your understanding will help your growth tremendously. Most folks remember that they were once new too and are happy to share their knowledge and insight.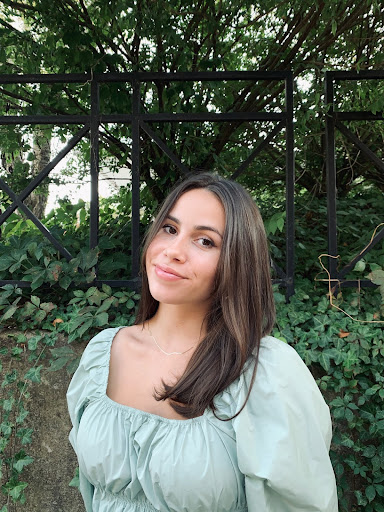 Meredith Chapple, Corporate Communications Intern
Communication Studies Major at Saint Mary's College at Notre Dame
Hometown: Atlanta, GA
Meredith Chapple is approaching her final semester at Saint Mary's College at Notre Dame as a communication studies major, and is Shipt's first-ever Corporate Communications intern! Meredith had the opportunity to work alongside Business Comms, Product/Tech/Ops Comms, Corporate Comms, and Government Affairs over the 10 weeks. For her Capstone project, Meredith created an internal newsletter and system for the Shipt intranet.
What was your favorite part of this internship?
I've loved every moment of working at Shipt this summer so it's hard for me to pick a favorite part. I was lucky enough to visit Shipt Tower a few times over the 10 weeks and get to know my team. The Communications & Government Affairs team came together in Birmingham for an offsite meeting at the end of July. It was so cool seeing how all of our work is connected and watching how we all interacted since communications is such a collaborative workspace. I think, for me, spending that time together really solidified the camaraderie of a team rather than just coworkers.
What is one thing that you learned this summer?
I went into this internship wanting to gain real world experience since the majority of my communications knowledge prior came from the classroom. I ended up learning that the best way to get involved was by volunteering myself for anything and everything. Whether I got the chance to hop on a call with a team member in a different area of the business, source information for Shipt Shopper interviews or draft a communications plan, I would take it. Jumping in wherever I was needed gave me the opportunity to fully immerse myself in everything that the Comms team had to offer. Forcing myself to work outside of my comfort zone resulted in figuring out which parts of communications I'm passionate about.
What advice would you give to future interns?
Invest in your interests. If there is a call with a business partner you're interested in, ask to join. If you want to work on a project that sounds cool, reach out to your team members. Everyone here wants to help you and they're all rooting for you. Take advantage of your resources and go for what you want.
We're always looking for the industry's finest to join our team. Check out job openings at shipt.com. Looking for an internship? Check back next year and you could join our team of professionals.