Lifestyle
Summer of Soirees! Shipt Launches Hosting Hub Feature for Party Planning, Events, and More
Jun 22, 2023
Summer of Soirees! Shipt Launches Hosting Hub Feature for Party Planning, Events, and More
To help all of its customers make the most of their 4th of July get-togethers, backyard dinners, pool parties, and summer celebrations, Shipt is launching its first-ever Hosting Hub. Available now to all Shipt customers, the Hosting Hub showcases curated lists of trending products perfect for summer soirees and items for all occasions from retailers including Target and Meijer. Shipt's merchandise experts work to ensure that the trendiest plates, cups, decor, food, and more are available at customers' fingertips to make hosting just a little bit easier.
So, how does it work? Customers planning a party or event can simply open their Shipt app or web browser and find the right occasion under the Hosting Hub's easy-to-peruse list and shop from there! Best of all, once their carts are full customers can receive their party supplies same-day with Shipt's personalized shopping and delivery experience.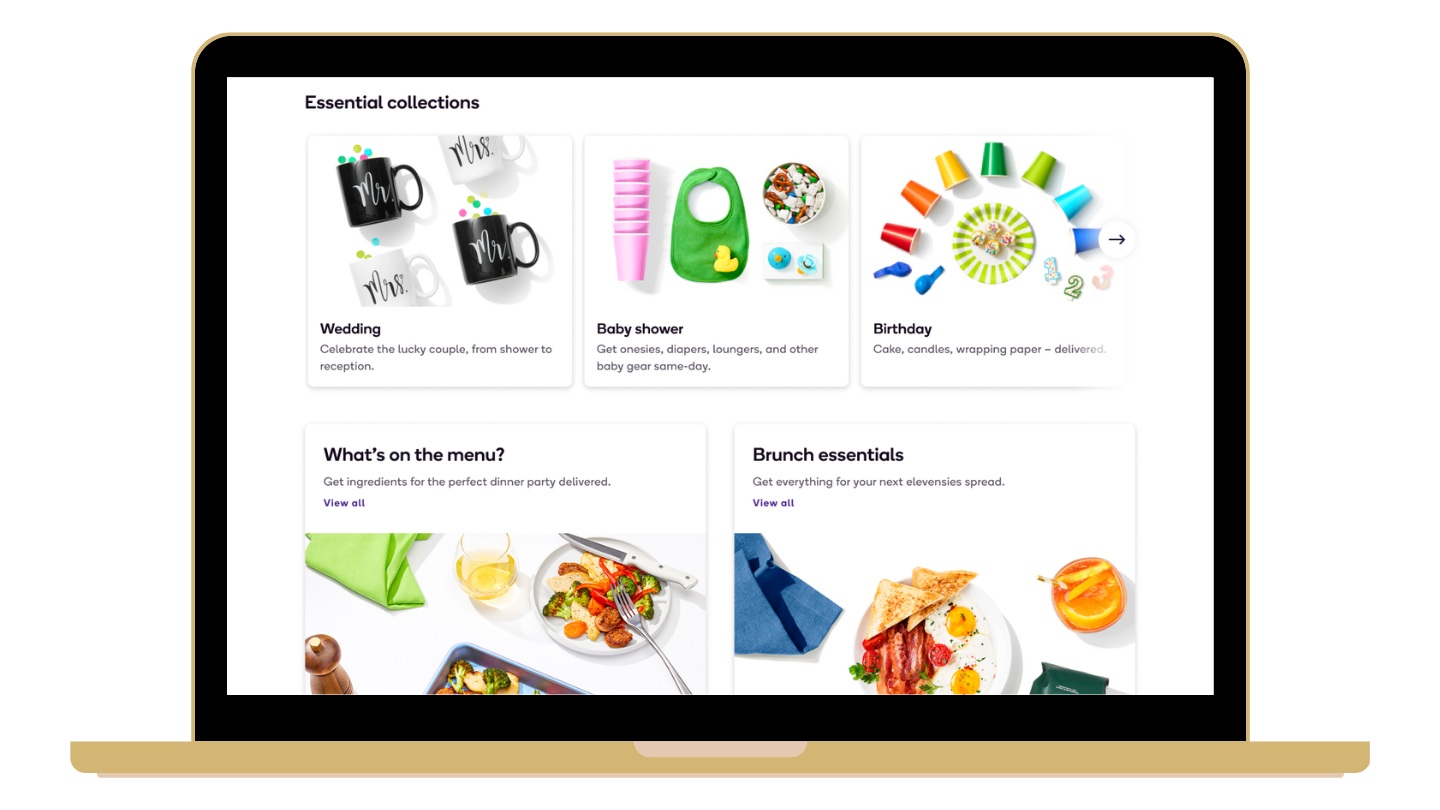 "The Hosting Hub was created to serve and delight Shipt customers," said Aspen Stough, Director of Digital Merchandising at Shipt. "We wanted to make a fun, dynamic place for party hosts to find everything they needed in one place while being inspired by new ideas and products they might not have tried yet. Our team has had fun putting together these lists and can't wait to see how our customers use them to celebrate all their most important moments."
The Hub will be updated seasonally to include moments like sports tailgates, Halloween, Thanksgiving, and more. Current staples include lists for birthdays, baby showers, wedding showers, and dinner party occasions.
While anyone can access the Hosting Hub on Shipt's platform, membership has never been more valuable with the recent launch of a robust set of perks announced earlier this year, including a four-month trial to SiriusXM Streaming, access to free shipping with 1-800-Flowers and more. Plus, Shipt is offering a $20 off membership from June 22-25. Learn more here.
Learn more about the Hosting Hub and try it for yourself by exploring Shipt's homepage here.