Company
Shipt Doubles Down on Loyalty with New Member Perks and Member Dashboard
May 23, 2023
Shipt Doubles Down on Loyalty with New Member Perks and Member Dashboard
The retail technology company unveils an enhanced membership dashboard and a series of exclusive, value-added perks for members
Shipt today announced they are investing in their customers by launching a robust set of value-added member perks, all of which will be showcased on a newly launched personalized member dashboard.
As an expansion of Shipt's ongoing dedication to providing value to members, both monthly and annual subscribers can now take advantage of the following perks:
Access to a four month free trial to a SiriusXM Streaming plan (members can access and redeem this offer from their member dashboard)

Access to free shipping/no service charge from 1-800-FLOWERS.com, Inc and family brands. such as Harry & David, Personalization Mail, Wolferman's and more.

Continued access to members-only savings opportunities, such as Shipt's Member Appreciation Event in spring and Dealivery Days in the fall

Continued access to unlimited $0 shopping and delivery fee on orders $35+ for both monthly and annual members

Access to the first-of-its-kind Preferred Shoppers feature, allowing members to create a list of their favorite shoppers who go above and beyond.
Additionally, Shipt is making it easier than ever before for members to access their member benefits, member lifetime savings, member-only offers, preferred shoppers and other perks via an enhanced, personalized member dashboard on the website or app.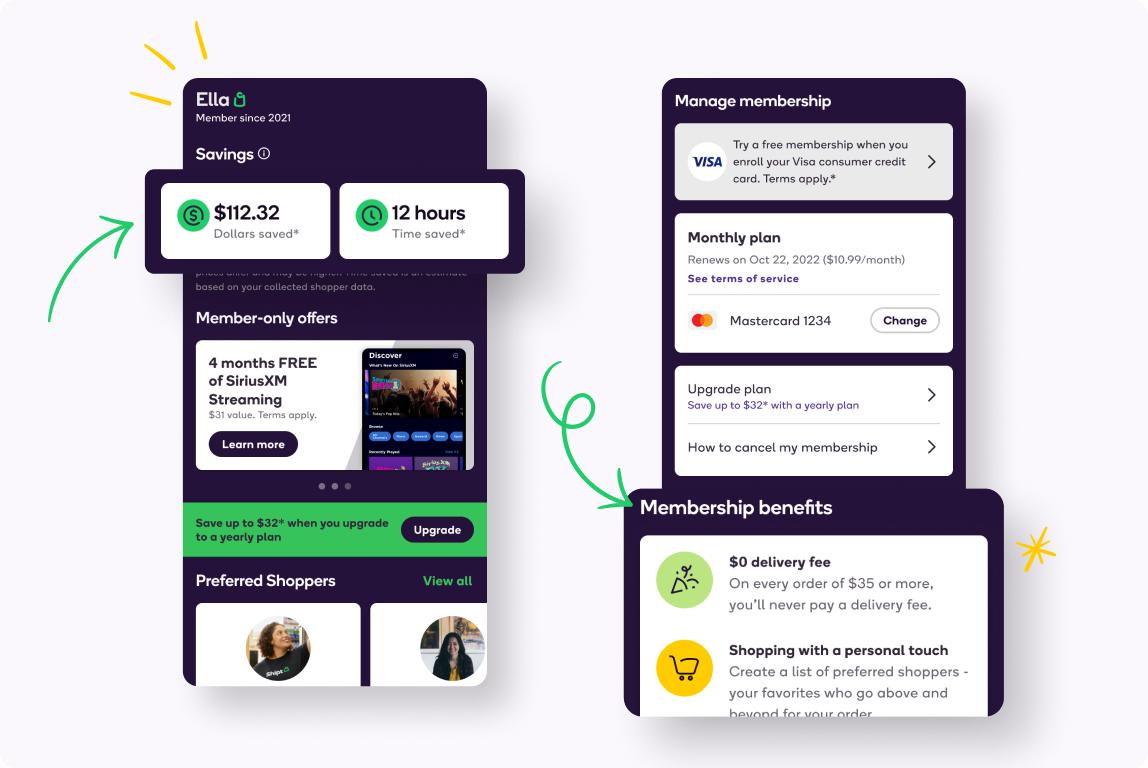 "Our members are core to what we do. We want them to know they're appreciated and that Shipt will go above and beyond to add value to their lives from the very first moment they engage with us," said Shipt Chief Marketing Officer Alia Kemet. "These current offerings are just the beginning and we're looking forward to sharing more value exclusively with our members through the rest of this year."
From partnering with the right retailers to providing a truly personalized, high-quality one to one shopping experience to the introduction of Preferred Shopper, Shipt members can rest easy knowing their shopping needs are met with a personal touch.
For more details and to download the Shipt app, visit www.shipt.com and follow @shipt on Instagram, TikTok and Facebook. New customers can sign up and learn about availability in their area by visiting Shipt.com or by downloading the Shipt app. For visuals and media assets, download our press kit here.
*To access offsite perks, visit 1800flowers.com/shipt, harryanddavid.com/shipt, personalizationmail.com/shipt and wolfermans.com/shipt.