Holiday
Spreading Joy, Giving Thanks
Nov 23, 2021
Spreading Joy, Giving Thanks
Shipt Shopper Linda is a local 'selfie celebrity' with her extravagant Thanksgiving car decorations.
Having shopped for Shipt for more than six years now, Linda has become a bonafide 'selfie celebrity' in the Tampa community - but not for the reason you may think. People are actually looking to capture selfies with Linda's car, because of the various ways she proudly decorates it for holidays and timely moments from smiley faces at the beginning of the pandemic and Halloween to right now, Thanksgiving.
"It started out as promoting school events - but then it turned into holidays, seasons, whatever I'm feeling in the moment! When I'm out in my car, people are taking selfies, rolling the windows down, and even recognizing me from past decor themes," said Tampa area Shipt Shopper Linda.
As we enter into the height of Thanksgiving shopping season, she and her car Bea (which means 'joy' in Latin) are embarking on a 'pilgrimage' of their own - decked out in turkey feathers, pilgrim hats and autumn leaves to deliver holiday essentials.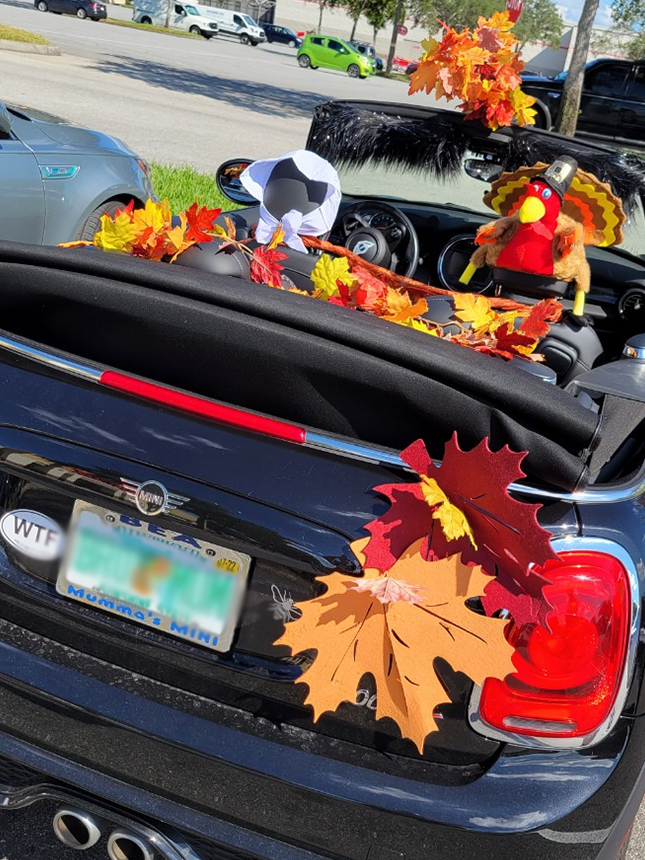 Linda infuses her light-hearted, joyful spirit into every delivery experience - and, for some, weekly drop offs have developed into tried and true friendships - such as that of her and Shipt customer, Beth. Linda is Beth's Preferred Shopper, a new Shipt feature which allows customers to favorite shoppers so that the shopper can shop for the customer over and over. As such, Beth's daughter Abigail places the order for Linda's weekly grocery delivery with the confidence of knowing it's in good hands.
"Linda shops on behalf of my mother, Beth. She knows every order inside and out. From picking up her weekly 'three ripe bananas and two semi ripe bananas,' to knowing exactly which foods best cater to my mother's diet, Linda gives me peace of mind in knowing that she is being taken care of," said Beth's daughter Abigail.
As Beth lives in a senior living facility, she enjoys Bea's 'Gobble Day' decor from afar - as Linda takes the time to pause for Beth to look down from her condo on the 11th floor.
"Linda's Friday visits are the highlight of my week. We've been through so much together - we really are like family," said Beth.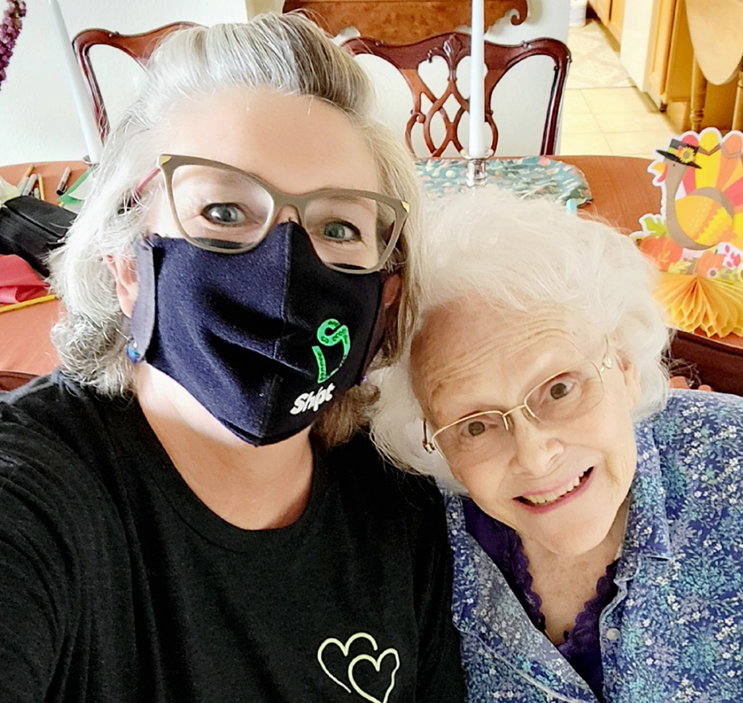 Thanksgiving is not the only time that Bea has been a showstopper in the Tampa community. Linda has also decorated Bea for other holidays and timely observances, which recently include a "pink out" for Breast Cancer Awareness Month and Halloween.
"As a Shipt Shopper, I'm always running around town in Bea - people always know when I'm at the store because they're regulars, and so am I. In doing so, not only does decorating Bea bring me joy, but it brings others joy - and that's what matters, " said Linda.
Linda embodies Shipt's values of positivity and authenticity. She is just one example of all the phenomenal shoppers in the Tampa area and across the U.S. For those in the Tampa area, if you see Linda in her car this week, honk and say hi!