Company
Shipt Team Reflects on Major Moments at This Year's Groceryshop Event
Oct 26, 2021
Shipt Team Reflects on Major Moments at This Year's Groceryshop Event
Nearly two years after industry leaders first paused in-person gathering, the leading grocery and CPG industry event Groceryshop finally reconvened for four full days of discussion and planning in Las Vegas, Nevada.
Groceryshop brings together leaders from all aspects of the grocery industry. For attendees at this year's event in Las Vegas, they will tell you the energy in the air was undeniably contagious as it was the first time since 2019 that participants and vendors could gather in person for the event. While everyone was thrilled to reconnect face-to-face, precautions were taken to ensure the safety of every attendee, including showing proof of a negative covid test prior to arriving to Vegas and the use of masks while indoors. Our company sent team members from across various departments to discuss and learn more about consumer behavior, cutting-edge technology, and fulfillment and delivery models. Below you will hear from two of our team members on their experience and biggest takeaways from the event.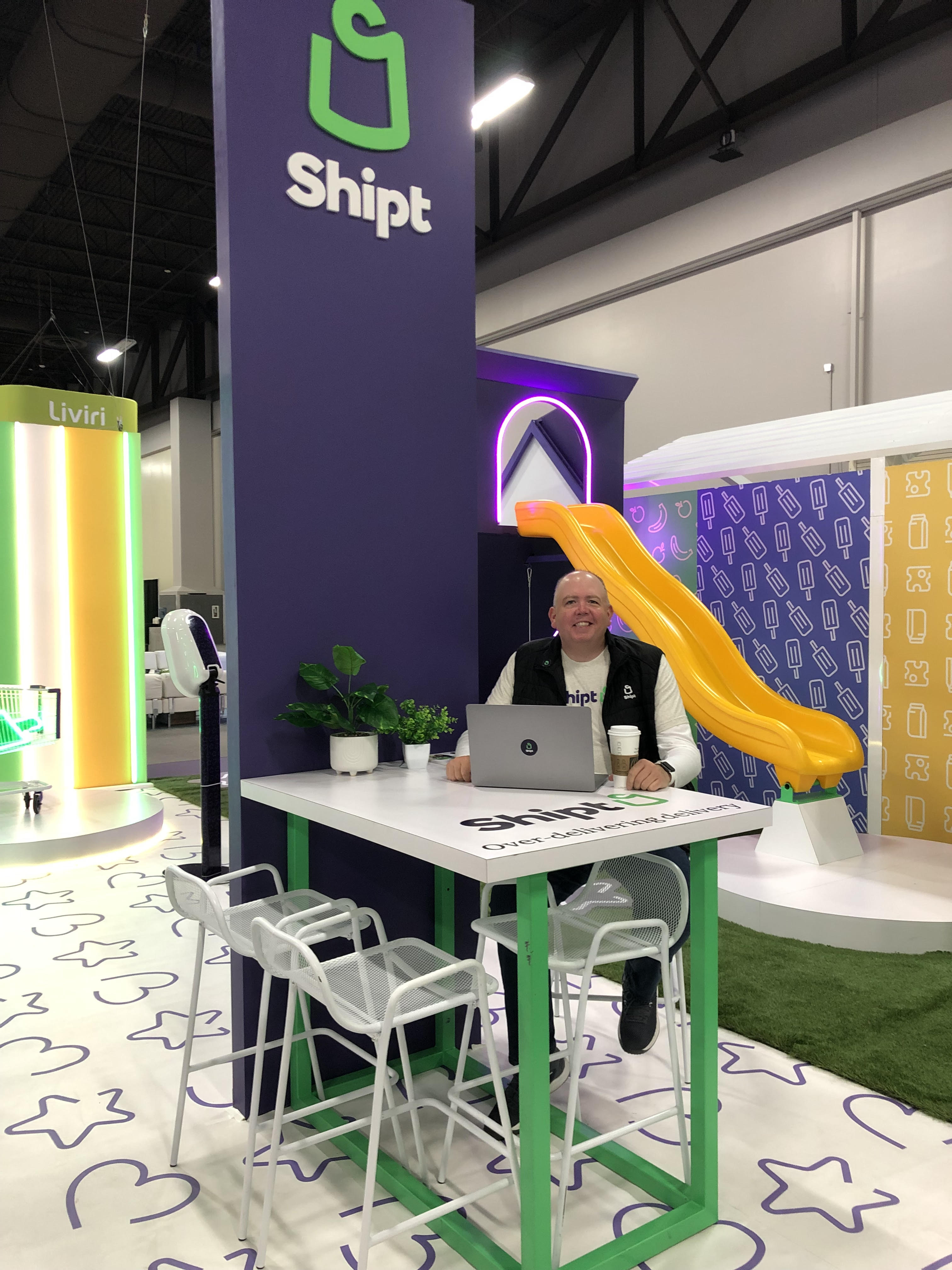 Meet Joe S., SVP of Experiential Operations:
In your role at Shipt, how do you support Shipt's partners in grocery? At Shipt I have the pleasure of working with our teams that provide customer service to those that order/use our service as a Shipt customer, as well as other internal teams that provide education, support, and customer service to our Shopper network of 300,000 shoppers across the country. Our team works 24/7 to provide answers and solutions to any situation that comes up.
What was the most interesting thing you learned while attending GroceryShop that you want to bring back to Shipt? I loved to hear that many leaders in the grocery industry were focusing on some key buzz words. Immersive. Inspiration. Discovery. Engaging. Business is evolving to give customers more choice every day, and it is generally perceived to be that the winners are going to be ones that can focus on some of these words and take them from buzzwords and imbed them within their culture.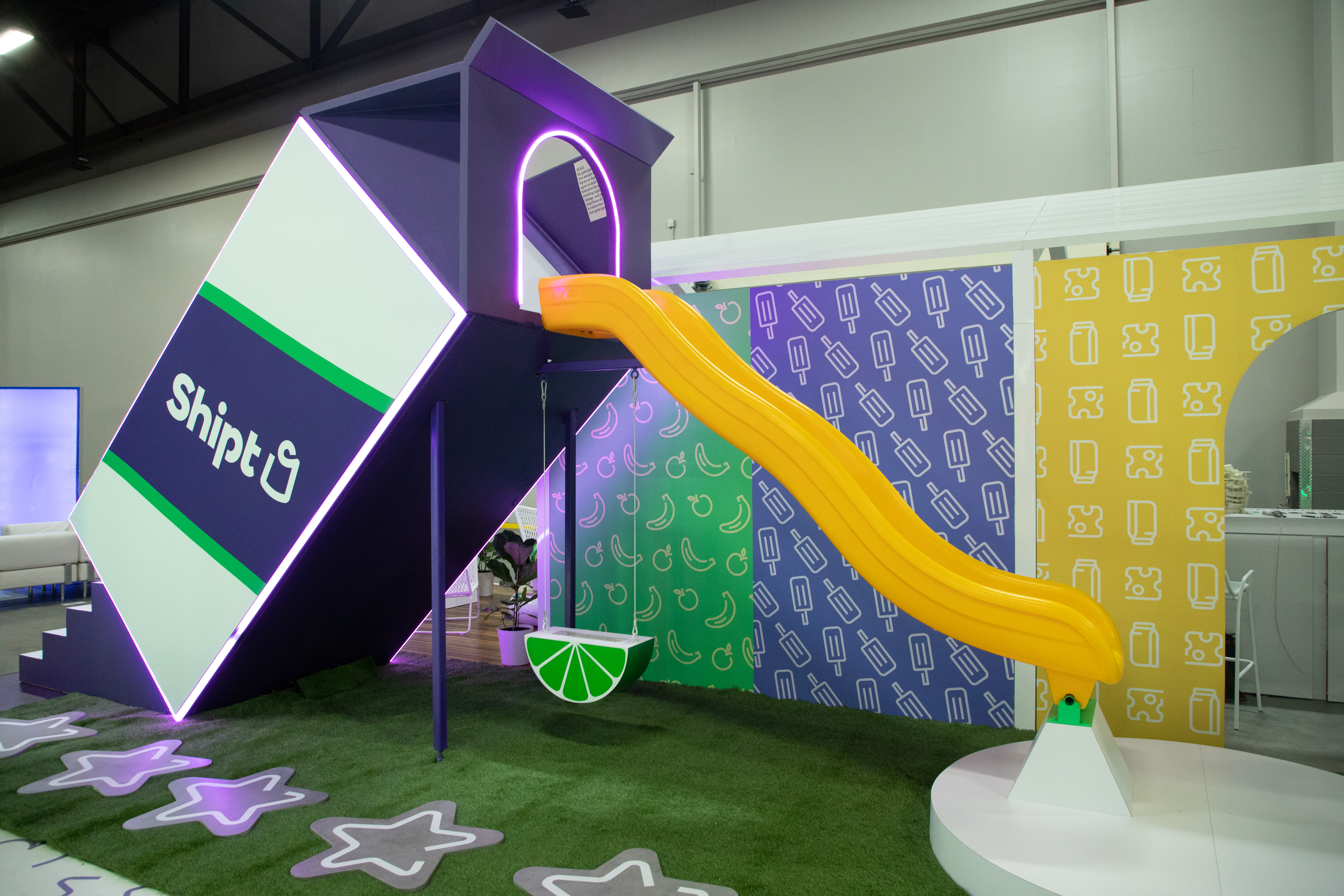 Did visitors really go down that big slide at the booth? 100% yes! We had visitors from some of our retail partners take advantage of a fun trip down the slide as well as a ride on the lime swing. We also had people from industries that may not have a direct relationship to Shipt stop by the booth because of the eye-catching nature of that slide. At Shipt our purpose is to 'Spark connections to show how every person counts' so we loved each of those conversations that preceded a trip down the slide. Fun fact: it is Las Vegas so I kid you not when I tell you that a Lady Gaga impersonator also went down the slide - and her metallic costume added a little speed to her (very quick) journey down!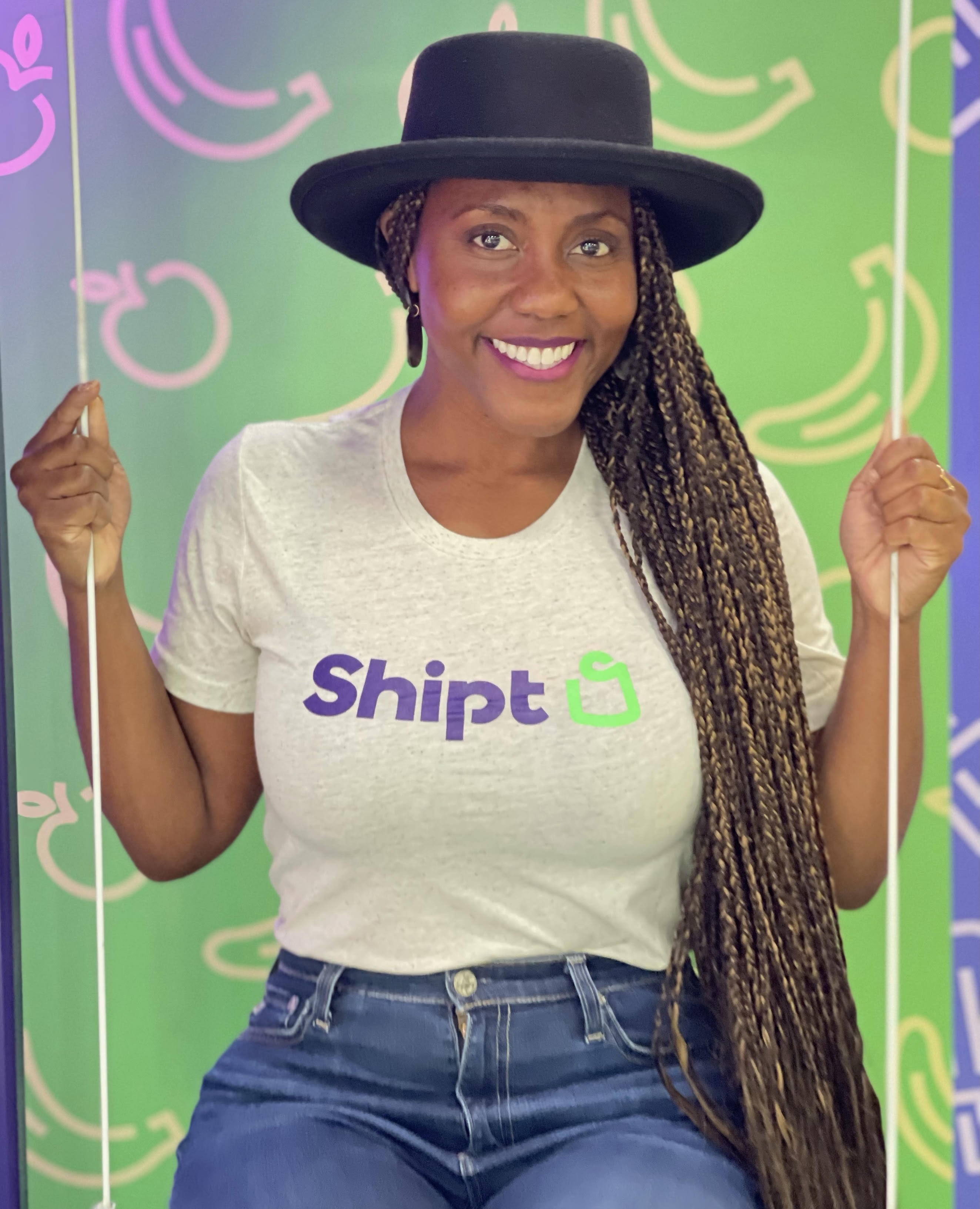 Meet Tramaine T., Senior Partner Success Manager:
What is Shipt's Partner Success team and why was it important to come to GroceryShop? Shipt's Partner Success team fosters relationships with retail partners in order to ensure our partnerships are mutually beneficial. Partner Success works incredibly close with external and internal cross-functional stakeholders to help drive incremental growth for partners and meet their customers wherever they are. Attendance at Groceryshop is important for Partner Success because it's another avenue by which we can show up for our partners, hear what excites and concerns them, and better understand how we can enhance and empower the multifaceted, dynamic means through which they show up for their customers.
Did you meet with Shipt's current partners or introduce Shipt to new partners while at GroceryShop? I had the privilege of meeting with current partners at Groceryshop, and it was such a pleasure to connect in-person. Although Zoom and phone calls have always been the primary mode of communication I've utilized to forge healthy relationships with partners, the inability to engage in physical contact for 18+ months made this conference experience especially meaningful. From conversing about important business matters to catching up about personal highlights, I'm grateful for the enriching moments made possible through Groceryshop attendance.
What industry trends stood out to you the most during the conference? What was inspiring about the conference? The most marked trends that stood out to me during the conference were relative to the digital customer experience. Looking ahead to the future, it's going to be more important than ever for on-demand delivery solution providers to listen to customer needs and activate based on the data they express rather than what we think they need. It was inspiring to be in the presence of a wide array of companies committed to curating a future catered to the evolving needs of the digital customer, knowing that Shipt is brimming with exceptional tech and non-tech talent constantly rallying to spark connections that show every person counts.
To learn more about Shipt's CEO Kelly Caruso and Shipt's COO Bridget Fruit speaking at this year's Groceryshop event: CLICK HERE.