Shipt Releases Inaugural Diversity, Equity and Inclusion Report
Mar 29, 2022
Shipt Releases Inaugural Diversity, Equity and Inclusion Report
Diversity, Equity and Inclusion (DEI) has long been important to Shipt, but in 2021, we elevated our focus and today, we're sharing progress we've made in Shipt's Inaugural DEI Report.
At Shipt, our purpose is to spark the connections that show why every person counts. We cannot live out our purpose unless we believe that every person, no matter who they are, has a unique and special value. This core belief must drive everything that we do.
Therefore, building a positive culture that is welcoming and inclusive is integral for team members and partners. This requires us all to be intentional with every decision we make and to always put people first.
We must equitably recruit and promote people from all backgrounds to build an authentic workplace. We must learn from each other, support one another, and rally together to overcome challenges. We must empower vulnerability, ask questions, listen courageously and challenge the status quo.
Because for Shipt, diversity, equity and inclusion is not just the right thing to do, it is the only way we will succeed as a business and as a society.
"We are not here to do transactional work. We're here to do transformative work," said Shipt Shipt Vice President of Diversity, Equity and Inclusion Aaron Limonthas.
We've started by laying a strong DEI foundation to achieve these goals. A foundation that naturally formed as Shipt grew and was codified under Kelly Caruso's leadership and will continue in 2022 with Shipt's new CEO, Kamau Witherspoon.
In 2021, Shipt's workforce grew by 39%. Our organization is 38% racially diverse and 48% women overall. By 2025, we want Shipt to have the most diverse employee base of all tech companies, be one of the top employers in the nation and be recognized as one of the most community-engaged employers.
2021 has been a foundational year, setting the stage for all that we will accomplish by 2025. In our inaugural DEI report, you'll read about our focus on the community, our work to better engage and develop team members, and our drive to reflect this country and it's beautiful array of backgrounds.
To download the full DEI Impact Report: CLICK HERE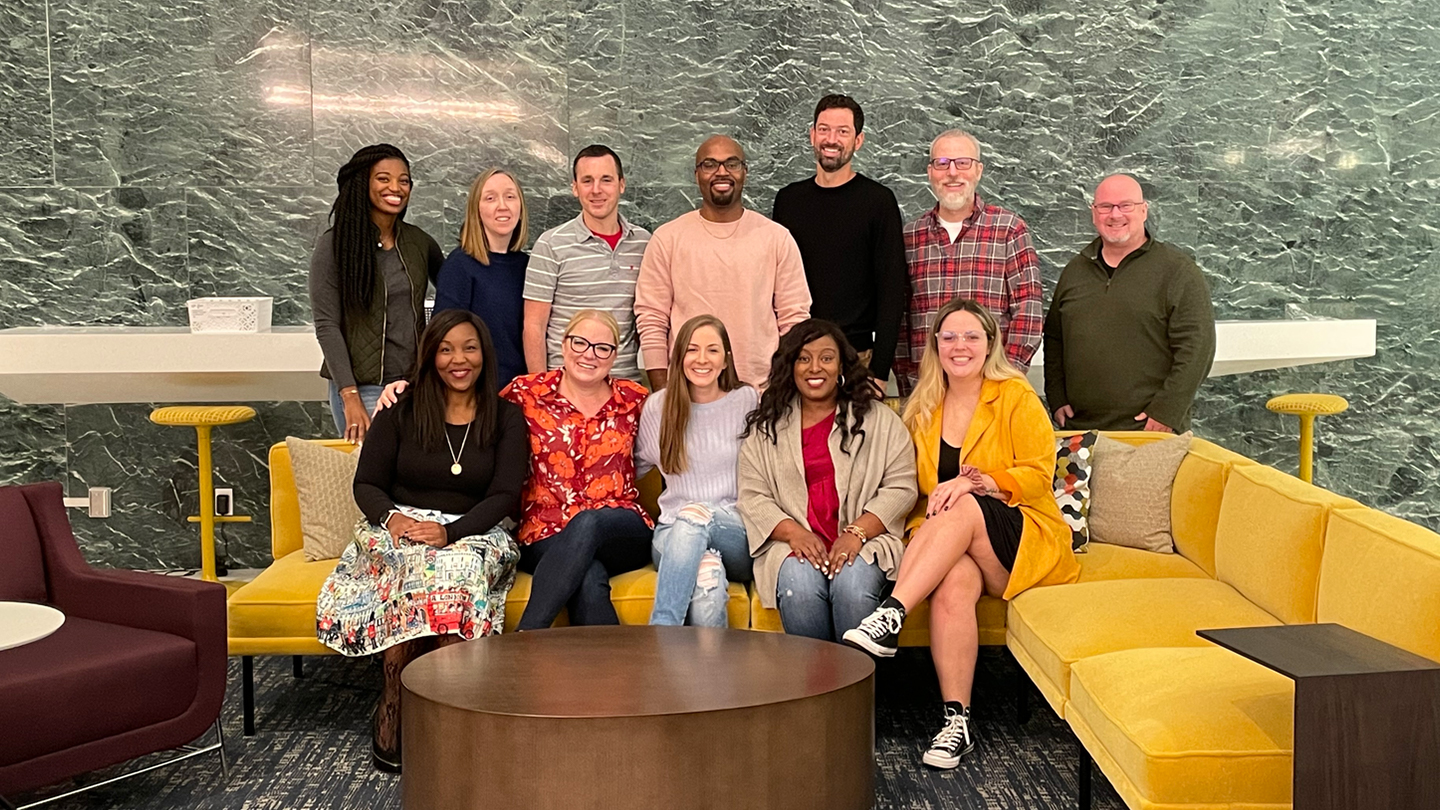 Shipt's People and Community Leadership Team
DEI at Shipt means building a representative team that celebrates individual uniqueness, uplifts the community around us and supports a culture of belonging so that everyone can thrive.
If this mission resonates with you and you'd like to explore more: visit here for a list of open positions.