Company
Shipt in the Spotlight at Shoptalk
Mar 31, 2022
Shipt in the Spotlight at Shoptalk
Shipt participates in record-breaking annual retail and e-commerce event
Shoptalk 2022, hosted at the Mandalay Bay Convention Center in Las Vegas, brought together an unprecedented number of retailers, strategic partners and vendors ready to discuss the ever-changing retail landscape. As the leading U.S. event for retail and e-commerce, attendance records at this year's show far surpassed those from 2019, with nearly 10,000 registered attendees. The energy was palpable!
Armed with a cross-functional team, Shipt activated in an impactful way to bring Shipt's unique, differentiated offerings to life.
The Shipt booth was the place at the conference! The company fashioned an oversized Vegas-style plinko board, giant motorized shopping cart called the Shopper Chopper, comfortable lounge seating and refreshments to host our retail and brand partners, members of the media and those interested in learning more about Shipt.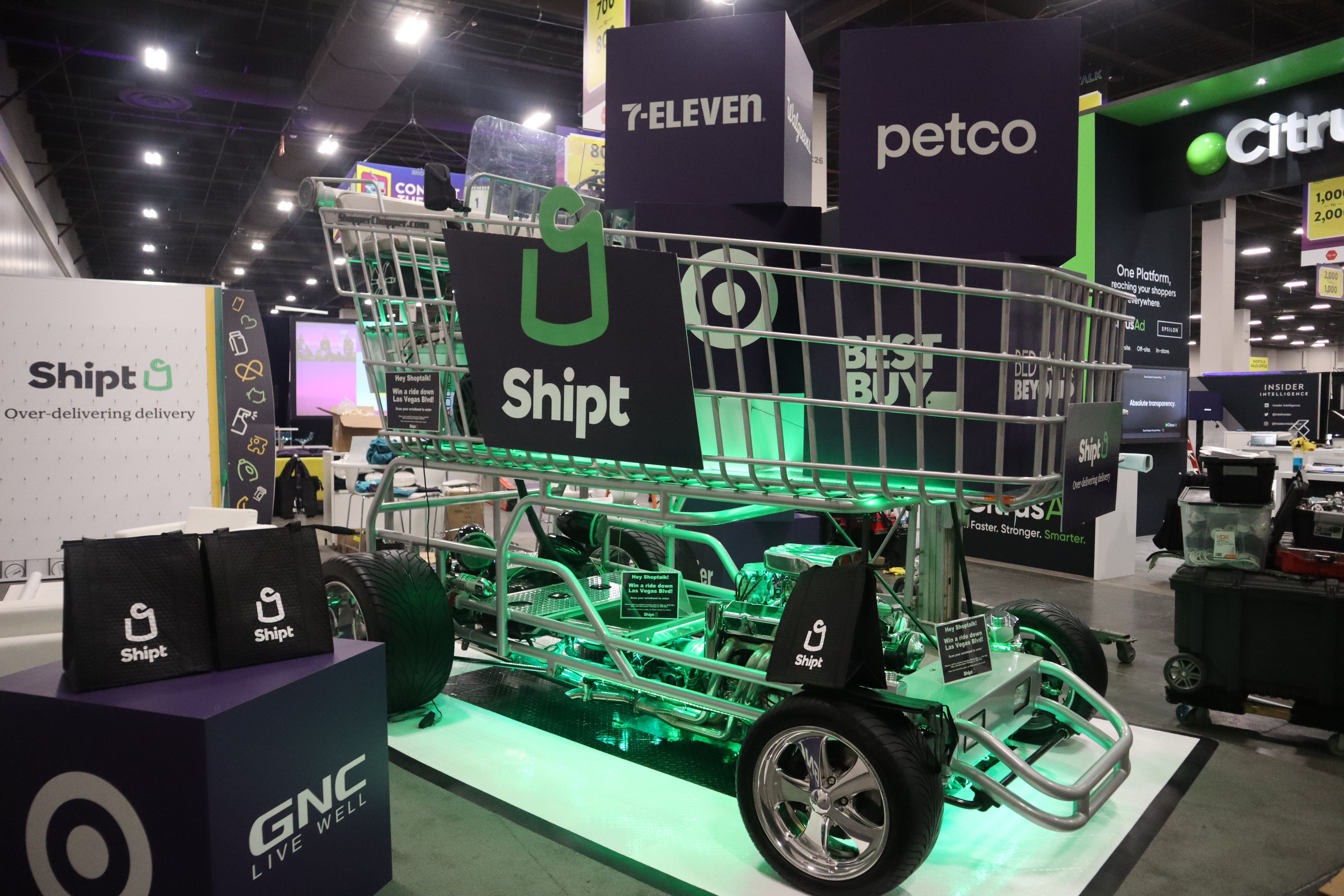 Shipt's Shopper Chopper on display during Shoptalk 2022
Additionally, Shipt team members took the stage to provide compelling views of the industry. Shipt's Chief Business Officer, Rina Hurst, spoke on meeting consumer demand for faster fulfillment and delivery. You can read more about Shipt's perspective on the role of speed here. Omnitalk's Chris Walton and Anne Mezzenga also joined Rina at the booth for a broad discussion on that famous Friends "Pivot!" moment, returning to Shoptalk in person, Shipt's expansion into different retail verticals, diving into last mile delivery and so much more.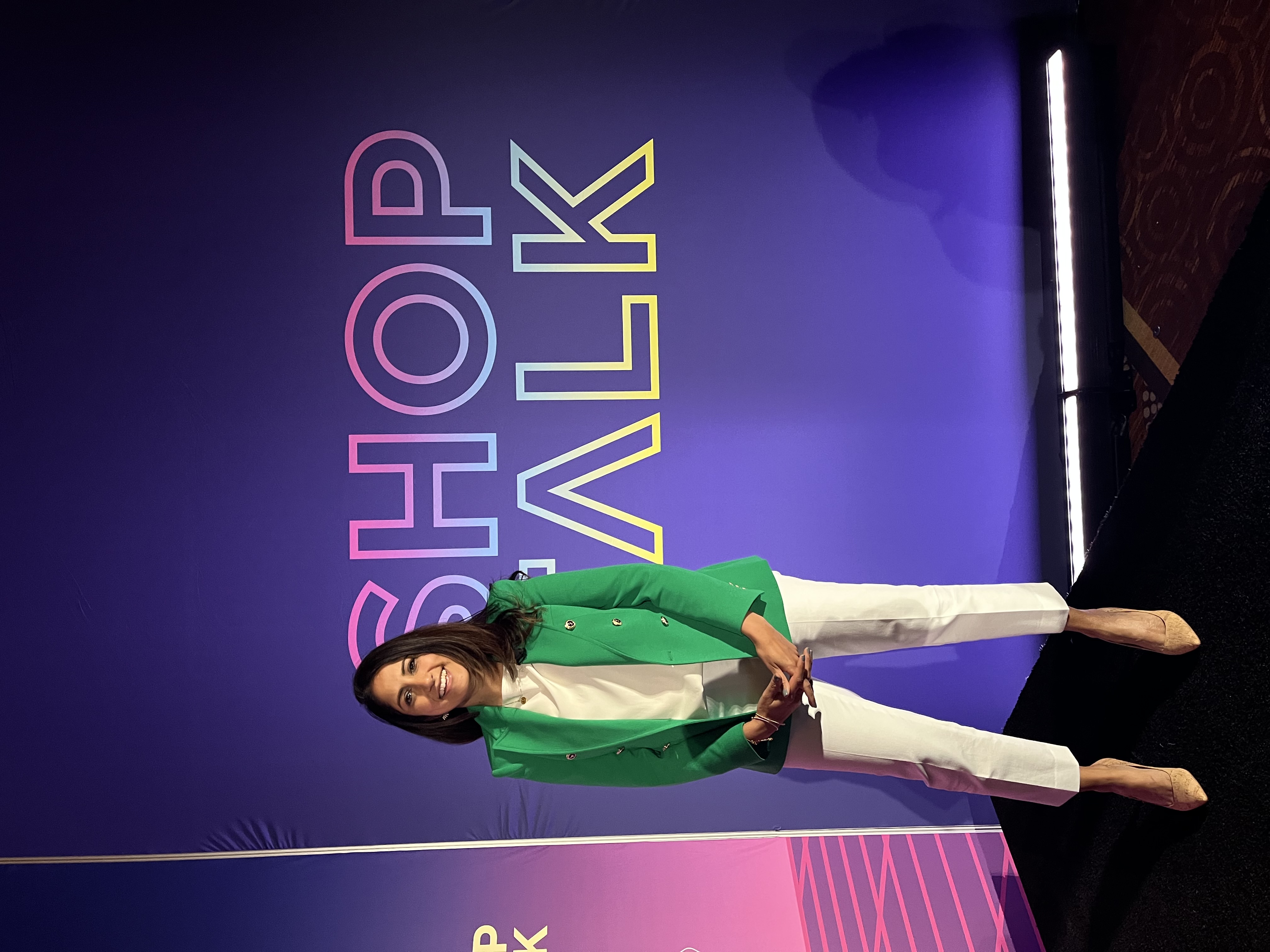 Shipt's Chief Business Officer, Rina Hurst, speaks to Shoptalk attendees about current consumer demands for faster fulfillment and delivery.
Over at the Women in Retail pavilion on the show floor, Kylissa Ward, Shipt's Director of CPG Channel Partnerships, spoke on her unique background and how she successfully collaborates with cross-functional teams through leadership.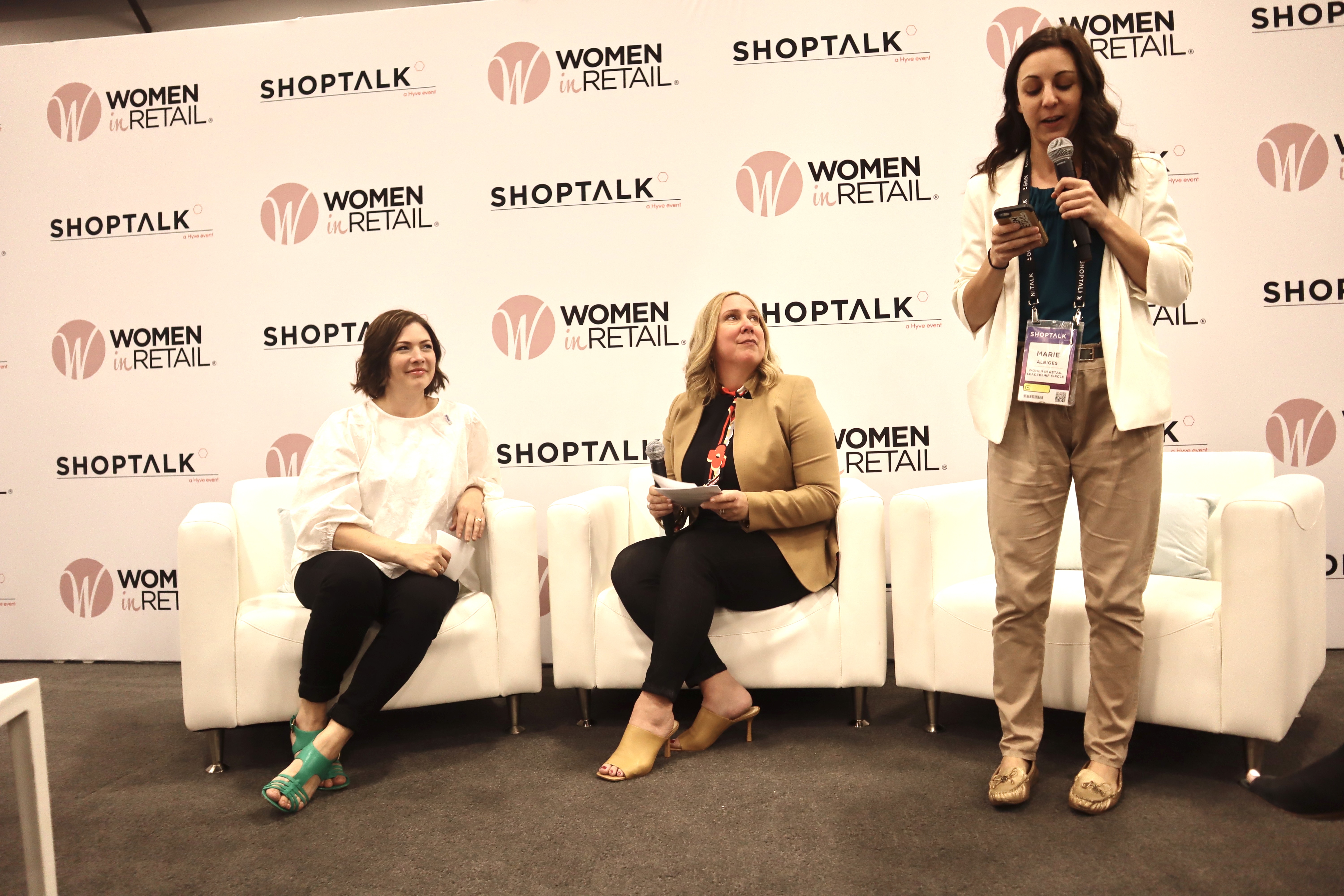 Shipt's Director of CPG Channel Partnerships, Kylissa Ward, speaks about her unique background and leadership at Shipt.
Shoptalk also presented an opportunity to hear our partners speak on a number of important topics in the industry. Jennie Weber of Best Buy spoke on diving into the macro to really understand customers from a 360-degree view. Priya Venkatesh of Sephora added her perspective on diversifying product selection in-stores and merchandising tactics for black-owned brands. And Raghu Mahadevan of 7-Eleven highlighted the company's omni-channel approach to meeting the customer's needs where they are.
In line with our retail partners, Shipt is doubling down on how we meet our customers' needs – diversifying the marketplace, focusing on personalization and deploying resources towards innovation. Conferences like Shoptalk are an incredible opportunity to learn and collaborate as we continue that journey. We look forward to next year's Shoptalk and more opportunities to meet in person!