Company
Sitting Down with Shipt: Thinking About the Need for Speed
Mar 29, 2022
Sitting Down with Shipt: Thinking About the Need for Speed
Hyper speed is a hot topic in the retail and delivery industries. We recently sat down with Shipt's Chief Business Officer, Rina Hurst, at Shoptalk where she spoke to conference attendees about what she is hearing from retailers and customers about their need for speed – and how Shipt is committed to meeting those needs without sacrificing quality.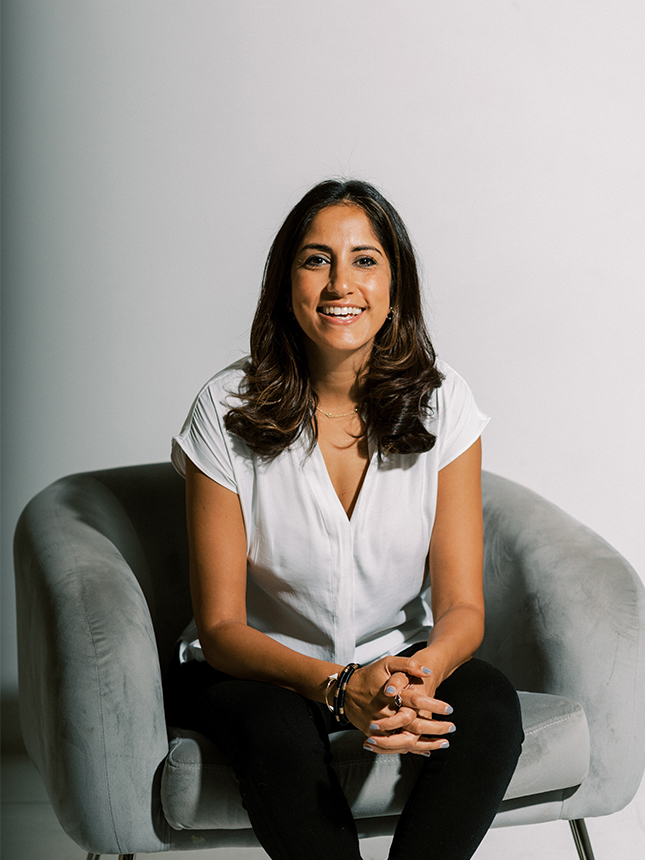 CBO Rina Hurst speaks on the topic of hyper speed at Shoptalk 2022.
Q: How fast does Shipt currently deliver orders for retail partners and customers?
It's important to offer a range of speed options to meet the different use cases of customers. Shipt Shoppers can deliver orders in as soon as one hour, and up to seven days from the order date. I think what is really interesting is to look at consumer behavior here. It tells us a lot. For instance, more than half of the time, we see our customers select that next hour option when ordering groceries!
Moving beyond groceries – think partners such as Sephora, Bed Bath & Beyond and GNC, which are the fastest growing part of our business – customers are actually scheduling deliveries much further in advance. Let's look at balloons. You don't need a bouquet of helium balloons in 15 minutes or in an hour on a Wednesday, when your party is Saturday. But you do want to get them delivered freshly inflated exactly when you need them that Saturday. And that's exactly why we see nearly 80 percent of Party City delivery orders placed more than three days in advance, allowing customers to get a jump on planning for upcoming celebrations.
Q: There has been a lot in the news about hyper speed and companies promising delivery in as soon as 15 minutes. What is Shipt's view of this?
Ultra-fast delivery is a new and evolving industry trend. While some of our retail partners are exploring deliveries in 15 or 30 minutes, I'm also hearing a lot of questions from them about the size of the market, long-term viability, the cost of operating in this the space, the investments they'd need to make, and the impact on quality and service when you have a hyper fast delivery.
Right now, we aren't seeing true, sustainable demand for ultra-fast delivery in our business. Like we do with all opportunities, we are working with retailers to understand their unique business needs and how the suite of next-day, same-day, next-hour, and, yes, even ultra-fast delivery could fit into their mix. As with any new opportunities that we consider, we will always be committed to ensuring a high level of quality in any new offering.
Q: You mention quality – how can that suffer with a 15 minute delivery?
Shipt Shoppers are truly our secret sauce. They are committed to going above and beyond for customers, with excellent communication skills and attention to detail. This personalized, high-quality experience is one of our greatest differentiators in the industry.
It's possible for that level of quality to be impacted with a 15-minute delivery. Here's just one example: Shipt Shoppers are known for working with customers and store associates to find the best possible substitution when an item is out of stock. Finding a customer the perfect substitute, and saving the sale for a retailer, isn't always fast, but it creates an incredibly positive experience for both the customer and the retailer. In this challenging supply chain cycle, would shoppers be able to do so with the same level of care in 15 minutes? Possibly not. But we are confident right now in the high level of quality service Shoppers offer our customers and retail partners in the one hour time frame.


Q: What about Shipt customers? What is most important to them?
The high quality, reliable service provided by Shipt Shoppers is one of the most commonly cited reasons that Shipt customers come, and stay, with Shipt. The convenience of Shipt is another top reason – as many are leveraging Shipt to stock up with big baskets. Shipt Members place, on average, more than 20 orders a year with order values around $100. When you compare that to ultra-fast baskets, that can be more than three-times those basket sizes.
Q: How does cost come into the picture?
Striking the balance to find the right value for both retailers and customers is incredibly important to all of us at Shipt. Both retailers and customers must find it compelling. We have found that when there's a wider delivery window, more efficiency exists, enabling us to pass that value on to customers and retailers.
At Shipt, one thing we are very focused on is providing our retail partners with high quality, flexible delivery options at very competitive costs when compared to traditional last mile offerings like FedEx and UPS. We've seen our combination of quality and speed resonate with new partners like Sephora and Walgreens, as well as existing partners like Best Buy, Abercrombie & Fitch and CVS where we are expanding our relationship to include even more delivery options.