Community
Birmingham Shoppers and Shipt HQ Team Represented Shipt with Pride During the 2022 World Games
Jul 20, 2022
Birmingham Shoppers and Shipt HQ Team Represented Shipt with Pride During the 2022 World Games
Several Birmingham-area Shipt Shoppers and Shipt HQ team members volunteered their time to support the 2022 World Games in events like sumo wrestling, fistball, and more!
Birmingham is a huge part of Shipt's DNA. As a corporate sponsor of the 2022 World Games, Shipt was proud to support various events and the city of Birmingham by sending dozens of volunteers, both Shipt Shoppers and HQ team members.
"Part of Shipt being a Foundation Partner of the World Games included our commitment to volunteerism support. We are grateful to all of our HQ team members and Shipt Shoppers who rallied together over the last few weeks to help. We are proud to say we had more than 150 volunteers sign up and work various shifts over the 11-day event period," said Khadijah Abdullah, Shipt's vice president of economic and social impact.
We caught up with several Shipt volunteers about their experiences taking part in the biggest event of the summer.
Shipt Shopper Toni Served as an Ambassador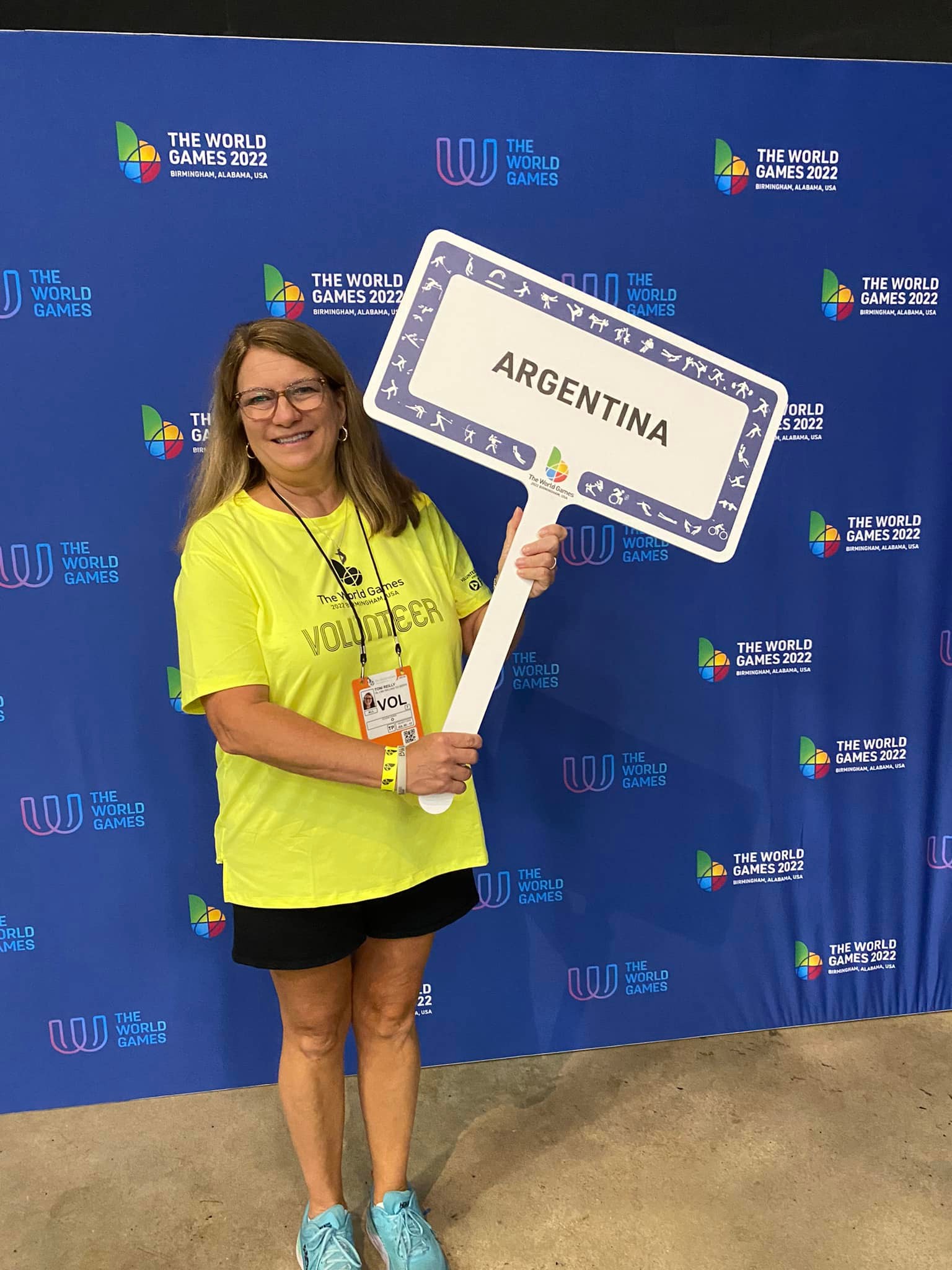 Shopper Toni was selected to hold the placard for Argentina during the Opening Ceremony.
Birmingham-area Shipt Shopper, Toni, volunteered during the 2022 World Games as one of many central Alabama shopper volunteers who represented Shipt and Birmingham.
With excitement to see Birmingham selected as the host for the 2022 World Games, Toni volunteered for more than four events, including sumo wrestling, drone dancing, and more. She volunteered for sports that she was unfamiliar with to open her eyes to new events. "I was excited to see Birmingham on the world stage and to do my part to see Birmingham represented in a positive fashion!"
Toni's favorite part of participating in the 2022 World Games was watching people from all over the world communicate. Despite language barriers, Toni watched different teams come together by hugging, smiling, and laughing.
Similar to her desire to serve during the World Games, when asked why she became a shopper, Toni answered simply: "I became a shopper to help people."
Toni works full time for a travel agency but always finds time to shop. In fact, Toni began shopping at the beginning of the pandemic to earn extra income and to offer support to those who were unable to get out and shop for their own items. She's passionate about her relationships with customers and shared about an elderly customer that she shops for every week who buys enough groceries to supply her sister who lives across the street.
"Each week, I bring her order over to her house. I separate her groceries from her sister's. Then, I carry her sister's groceries across the road and help her put them away. I don't mind at all. We've grown very close over the years!"
Shipt is grateful for shoppers like Toni and their positive attitude to serve customers and the city of Birmingham all year, especially during the World Games!
HQ Team Members Rallied to Support the Games
Dozens of Shipt HQ team members signed up to volunteer at World Game events like fistball and Muaythai, also known as Thai kickboxing.
Bree Gamble, a dedicated member of the Shipt Flex team who provides operational support to Shipt employees and shoppers, shared her perspective from volunteering with her coworkers.
"We had so much fun volunteering at fistball with Shipt. Our group was so lively and willing to serve…We got the chance to form and foster relationships through this experience and in return made Shipt's sense of community and culture stronger."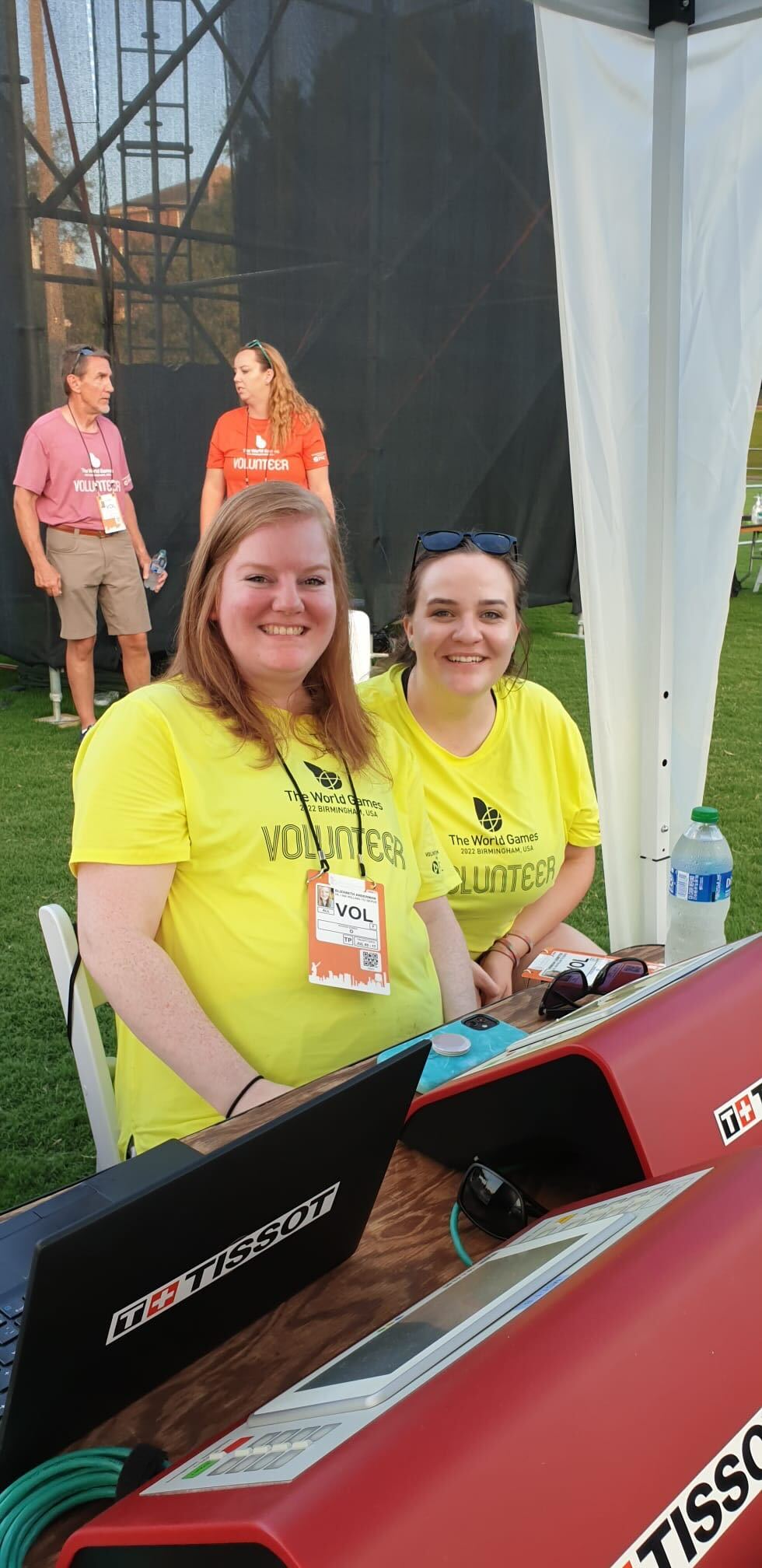 Shipt HQ VolunteersElizabeth Anderman, an experience team content analyst focused on updating internal processes for workforce development, volunteered at the scoreboard for part of the games. She and her coworkers had a great time together at the event.
Other experience team members worked different events, like Ellen Berryhill who covered fistball commented on the excitement of learning about new sports. "Working at the World Games was a great way for Shipt employees to get out of their homes and spend time with their teams for a greater good…As someone who isn't super into sports, it gave me a new perspective on the games and all the energy put into it."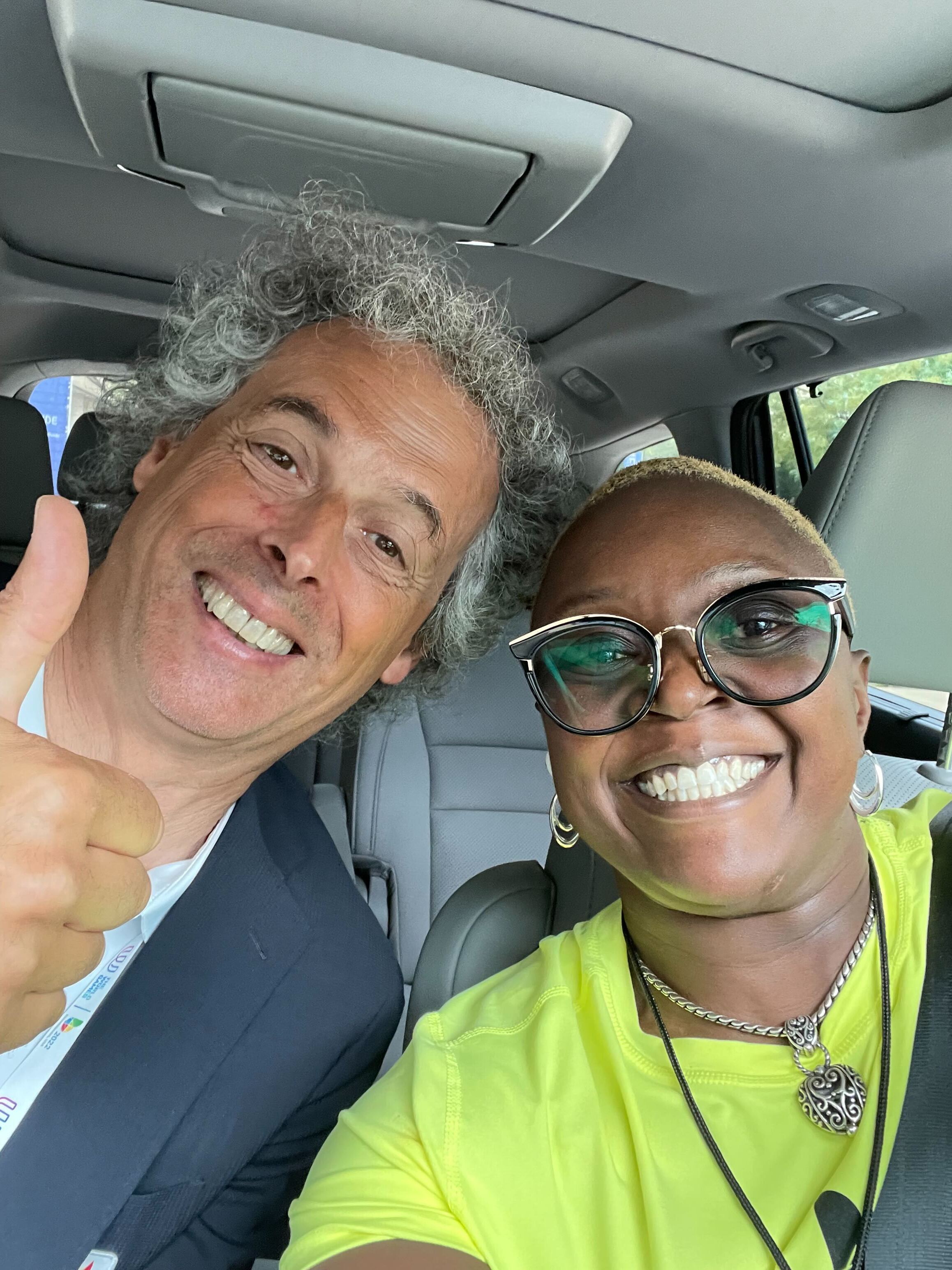 Perry and a VIP attendee pose for a selfie.
Shipt team members like Adrienne Perry, who serves our shoppers through daily support communication on the experience team, got to meet and spend time with VIP attendees. Perry was a driver for different leaders who came to attend the games on behalf of their governments or international organizations.
Now that the 2022 World Games are over, Shipt HQ team members and shoppers alike are returning to their lives with new memories from a week filled with fun and serving others.
Learn more about Shipt's sponsorship of the 2022 World Games here.