Community
Why One Student Shopped His Way Through Medical School
Nov 30, 2022
Why One Student Shopped His Way Through Medical School
A medical student and his wife chose flexible earning opportunities with Shipt during a hectic school schedule.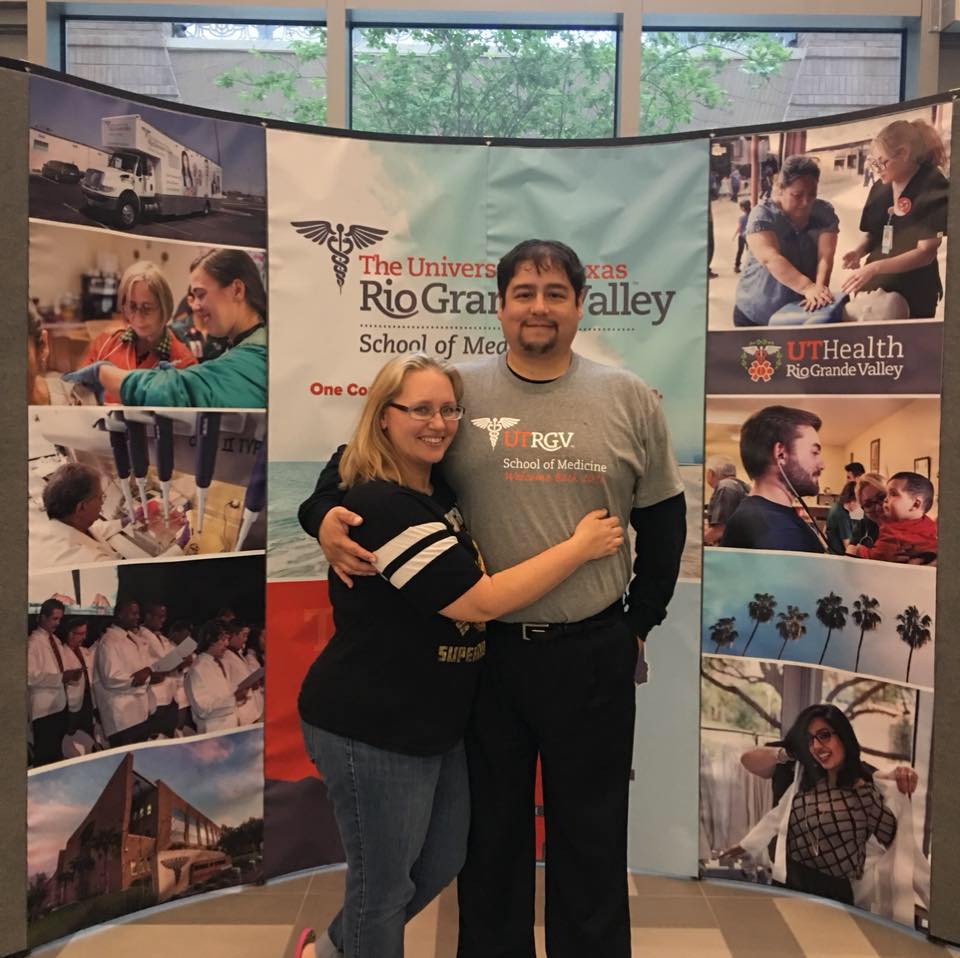 Oskar and Tiffany at a medical school event
When Oskar was accepted to medical school at the age of 39, he and his wife, Tiffany, knew they had a long road ahead with a medical school schedule and the challenges of moving to a new area in south Texas.
Though Oskar already has a master's degree in molecular biology and was teaching at a community college, he began to feel pulled toward medical school.
"I was 35 when I had that 'aha' moment, and I wasn't sure if it was too late to go. When I found that it wasn't too late, I said OK let's give this a try," said Oskar.
As Oskar started school, he was eager to find a way to earn income for their family during breaks in his schedule. Tiffany shopped for Shipt after a friend recommended Shipt's flexible work, so she encouraged Oskar to try shopping.
"What I loved about Shipt was that it allowed me to change my schedule as I needed," said Oskar. "If it was the end of the month and I was about to have a final exam for a module, then I just wouldn't shop that week. Other days when I had a busy morning, I could get on and shop in the afternoons."
He was even able to study for his classes while he shopped and delivered groceries, the couple explained. He listened to lectures while driving and reviewed flashcards as he waited in line to check out.
Both Oskar and Tiffany shopped around their hectic schedules and loving on their children (and grandchildren). Tiffany even learned Spanish to better serve and get to know her customers. The flexible income allowed them to make ends meet while Oskar pursued his dream. Oskar completed his last shop after graduation, a fitting order– a pharmacy delivery.
"I did one last shop as a doctor and it was a CVS shop. The customer didn't know that it was a doctor delivering their prescriptions," he said, smiling.
Oskar finished school and is now a family medicine resident in Texas. When it was time for graduation, he needed a shirt to wear under his robes and he found the perfect one– a Shipt polo that Tiffany bought for him.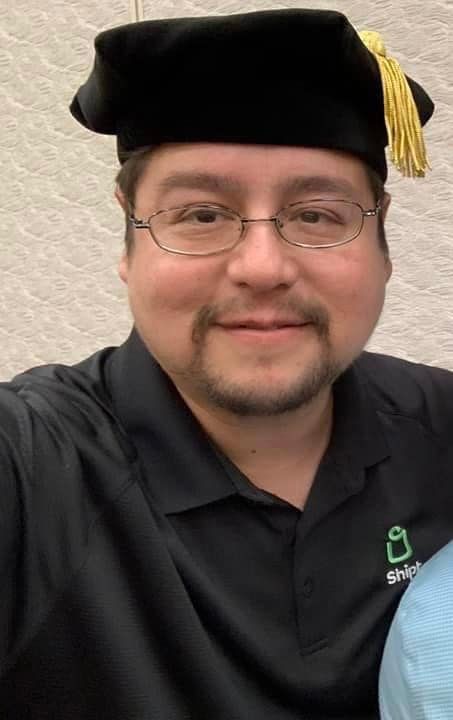 Oskar remarked that even though his shopping will slow down as he continues his residency, the passion he brought to his shops is the same as he'll bring to medicine.
"I took pride in my [shopping], even though I was pursuing something else," he said. "Anything we do, we have to do our best. I did that with my Shipt shopping."
Now the couple has moved for Oskar to complete residency, Tiffany shops less and Oskar has to focus on his rotations, but Shipt is still top of mind for them as they consider how they supported one another during the past four years.
Shipt is proud to provide flexible work opportunities that empower shoppers to make extra income when and how it works for them. To learn more about becoming a shopper, click here.