Community
Tips from Shipt Shopper Parents and Teachers on National Back-to-School Prep Day
Aug 11, 2022
Tips from Shipt Shopper Parents and Teachers on National Back-to-School Prep Day
With schools starting back across the country, now is the time to grab those last-minute items and Shipt has you covered with some tips from shopper experts!
Between checking off school supply lists, adjusting to changing schedules, and packing lunches, parents and caregivers have a lot on their plates.
With National Back-to-School Prep Day coming up on August 15, we asked a few Shipt Shoppers who are parents and teachers what their top tips are for Shipt customers. Plus, we note trends we see this time of year so customers can remember those easy-to-forget items ahead of tackling last-minute shopping orders.
Shoppers Recommend Stocking Up Now
Many parents and caregivers have been prepping for back-to-school for weeks. In fact, according to a Shipt survey nearly 40% of parents and caregivers begin their back-to-school shopping before August. Shipt Shopper Sahar in New York has seen this, too.
"As a shopper, I started seeing orders with back-to-school supplies beginning as early as July," Sahar said.
While you might have checked off the items on your list, Sahar recommends getting multiples of daily-use items for home so you don't run out the night before a big project or assignment. She also noted the best times to make a last-minute order for supplies.
"Ordering early in the day on weekdays is the best because that's when most stores get new shipments," she said.
Chrissy, a shopper and elementary school administrator in Alabama, echoed Sahar's advice on stocking up ahead of time on favorite items for your students. Her school specializes in helping students with learning differences, so items like headphones for independent learning are important to consider, if the school allows them.
"Headphones would be one thing I would encourage parents to stock up on so when one set breaks, they have backups," she noted.
Shipt customers can schedule their orders the night before and set the best times for delivery, making stocking up quick and easy no matter when you remember to add items to your cart.
Popular Snacks and Last-Minute Cart Items That Could Save the Day
Shipt estimates that more than 23 million packages of Goldfish were purchased last year, along with 27.8 million packs of Cheez-Its and 74,000 boxes of Nature Valley Granola Bars. Take a look at your pantry before the week begins and get your Shipt order ready for those hungry kids!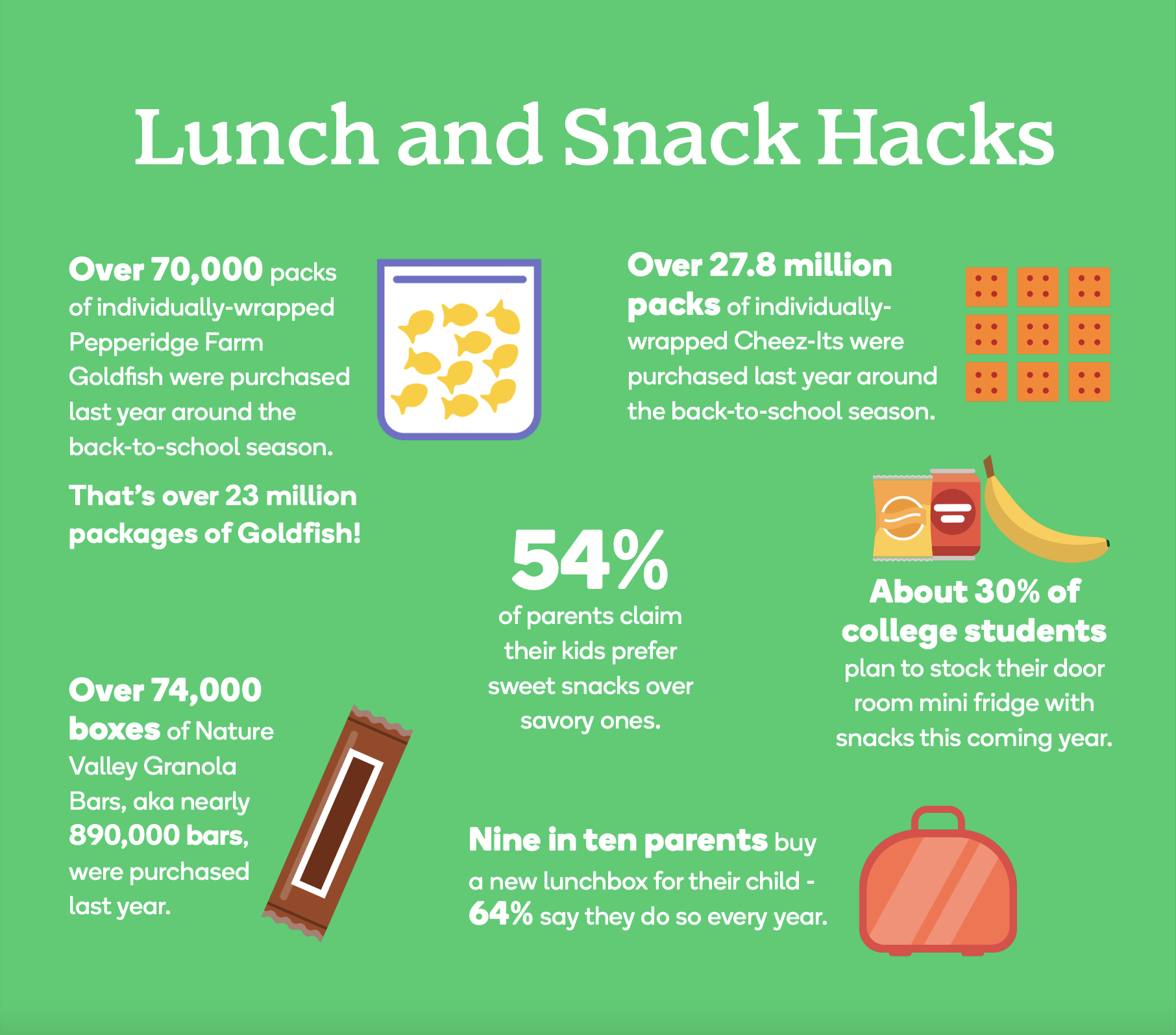 Shopper Sahar is excited to see the latest items and snacks as she shops like bento-style lunch boxes that have compartments for easy packing on her customers' lists.
"Some supplies are new and I haven't seen them before, but they give me ideas for my kids. I know they would love items such as bento boxes, cool and fun folders and binders along with great healthy snacks as well."
For those transitioning back to school, our team at Shipt brainstormed a few items that might help parents and caregivers win the day, no matter what:
Colorful bandages for recess scrapes or blisters from holding pencils after a summer of fun!

Ice cream or a sweet snack as a pick-me-up after a tough day.

Letter magnets to hang your kid's beautiful artwork or projects on the family refrigerator.
Set Teachers Up for Success Now and Later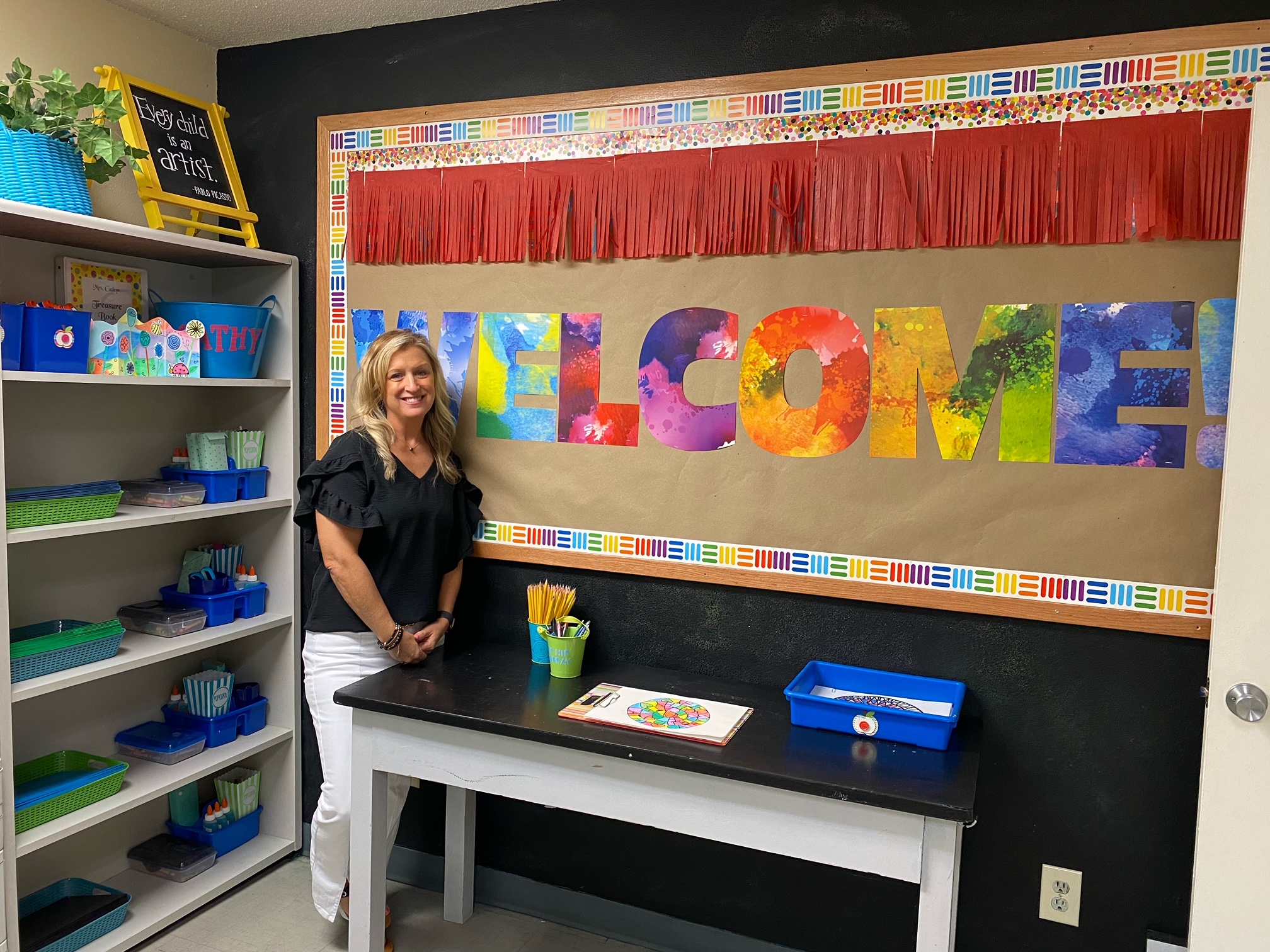 According to Shipt Shopper Chrissy, teachers are grateful to parents and caregivers who supplement their classrooms with needed supplies for the entire year. She noted that supplies dwindle as the school year goes along, and teachers appreciate the extra boost at the beginning, or even mid-way through.
"We LOVE when parents send in extra items for stock! Most of the time, students need to refresh their supplies at the end of each quarter, especially the younger ones, and few students are able to do that."
To help your child's classroom with surplus supplies, Shipt confirmed that these items are must-haves across the board:
Crayola crayons

Elmer's glue sticks

#2 pencils

Two-pocket folders

Spiral notebooks
And Chrissy commented on the joy of teaching.
"My favorite part of being a teacher is the kids…I love being a part of teaching them something new and seeing the excitement in their voices and faces when the light bulbs come on!"
Shipt has your back as you get ready for school and trusted Shipt Shoppers are ready to help you tackle your shopping needs. Read more of our data-driven back-to-school tips in our Shipt Newsroom post, and learn more about Shipt memberships here.