Community
Spring Shipt Serves Week 2023: Sparking Connections with Team Members and the Local Communities
May 25, 2023
Spring Shipt Serves Week 2023: Sparking Connections with Team Members and the Local Communities
Shipt team members logged over 1,100 volunteer hours across 41 organizations during our annual service week
Serving local communities is a core part of our DNA here at Shipt. Through Shipt's team member volunteer service, we aim to build healthier, resilient and more equitable communities. This year's Shipt Serves Week coincided with National Volunteer Week and Earth Week. To honor Earth Week, we had several volunteer opportunities to help with local food systems and community gardens.
From sorting items at food pantries to planting trees and tending to community gardens, Shipt was excited to offer several in-person volunteer opportunities. This year we also layered on a virtual volunteer opportunity by supporting Zooniverse. Through this organization, we helped sort and catalog their field study journal entries and photos. To make the week even more educational, we held a Lunch and Learn for team members to hear from local community partners on how they are building sustainable food systems to help increase food accessibility.
"Volunteering gives Shipt team members the opportunity to work alongside our community partners and see firsthand the impact that volunteerism has on advancing their mission," said Alice Plant, senior manager of economic development and social impact at Shipt. "The service week is also an opportunity for team members to take a break from their day to day work and connect with team members from across the company."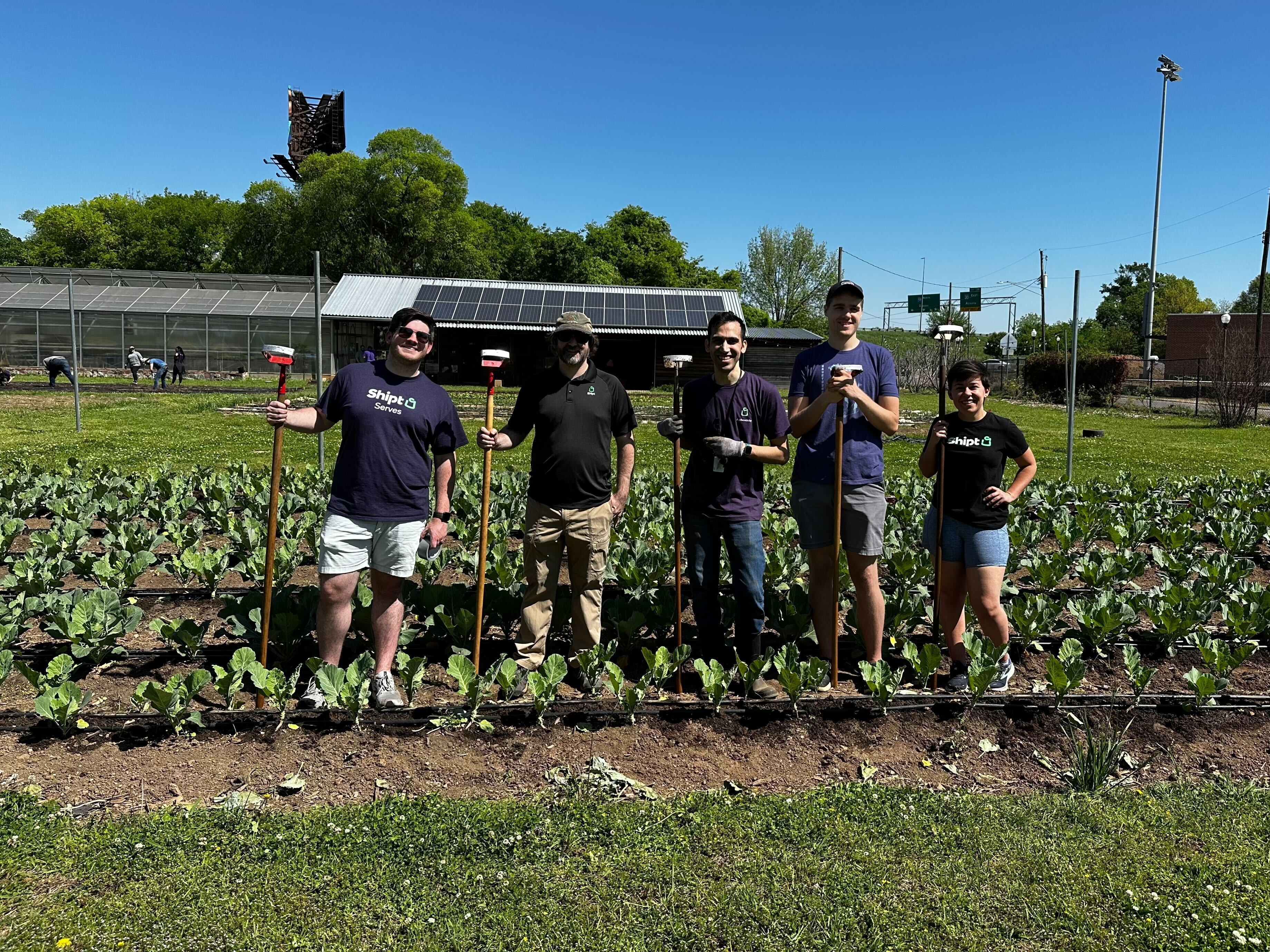 We are so proud of the 320 Shipt team members across the country were able to volunteer at organizations such as Trees Atlanta, Greater Chicago Food Depository, Florence Fang Community Garden in San Francisco, Central Texas Food Bank in Austin, The Food Group in Minneapolis, Philabundance in Philadelphia, Solid Ground at Marra Farm in Seattle.
We're also thrilled to have helped several local food systems and community gardens in our hometown such as Bush Hill Community Garden, Community Food Bank of Central Alabama and Jones Valley Teach Farm.
"Shipt has been a true partner to Jones Valley Teaching Farm over the years! Every wheelbarrow of dirt moved, seedling transplanted, weed removed, and vegetable harvested helps us provide free produce to thousands of people a month and foster a healthier and food-resilient Birmingham," said Amanda Storey, Executive Director, Jones Valley Teach Farm
Shipt HQ team members will have more volunteer opportunities during Hunger Action Month in September to help with Shipt's goal of eliminating food insecurity. We'll be partnering with local food banks and food security organizations. To learn more about Shipt's social impact, please visit shipt.com/community.