Company
Sitting Down with Shipt at Groceryshop 2022
Oct 5, 2022
Sitting Down with Shipt at Groceryshop 2022
The Groceryshop conference in Las Vegas always brings together leaders across the entire grocery ecosystem – from supermarkets to Consumer Packaged Goods (CPG) brands to technology companies to media analysts. The Shipt team showed up big at this year's conference, so we sat down with Dave Young, who leads the team that supports Shipt's brand partners, to learn more.
Q: What was new for Shipt at this year's Groceryshop?
Shipt had one of the hottest booths at the conference, offering attendees an experience to jump into immersive VR and experience a grocery store of the future. Once in the Groceryshop in Meta Horizon World, attendees could play some action-packed games to experience for themselves how Shipt Shoppers go above and beyond to complete the perfect order.
Shipt and Meta partnered and collaborated to bring this unique experience to Groceryshop. Shipt is at the forefront of our industry, harnessing the power of technology to transform the retail and grocery industries. Meta understands this disruptive spirit - taking the technology industry to new and bolder spaces through connectivity. We share the belief that technology when paired with the human element offers the most relevant experience for the future.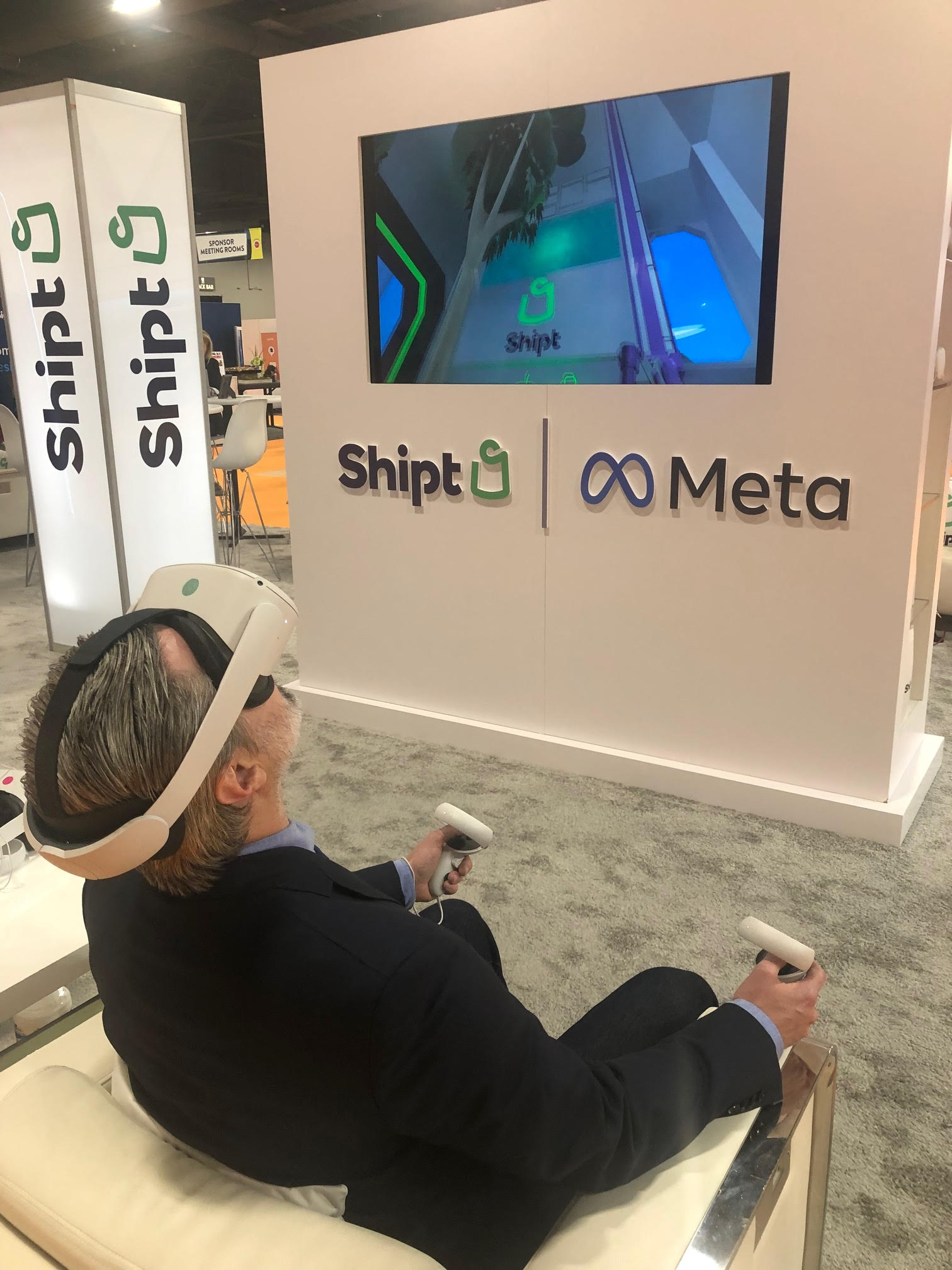 Q: How did you and your team spend the time during the conference?
So many of Shipt's brand partners were in Las Vegas! It was an awesome opportunity to connect with them and talk about how Shipt can continue helping them grow their businesses. I met with friends at Kraft Heinz, Kellogg's, Applegate, Pepsi, and General Mills – such a spectrum of companies but all finding ways to differentiate in their category through offerings like ours.
Some of our team members spent their days connecting with brands who stopped by the booth to learn more about Shipt. Our "people-first" approach to partnership sets us apart as a tech company. The team loved talking to new potential partners, learning about their goals, and beginning plans to drive growth for them.
Q: What did you hear from CPG brands you met with in Las Vegas?
Brands are getting increasingly sophisticated in the retail media space and they're used to the fundamental offerings that have been popular over the last few years. Now, brands are looking for innovative products to help them connect and inspire customers.
Brands want advertising partners that help them drive results while offering that inspiration to customers – and we are constantly evolving our offering to do just that. We have purpose-built our ad products to inspire customers, tell brand stories through fresh content, and drive conversion.
We're looking forward to the holiday season and the impact we can provide to our partners. We help brands show up creatively and come to life for customers during their most important seasons. This benefits the brand – but it also improves the customer experience and supports our retail partners too.