Company
Shipt Team Members Reflect on Second Annual Sprout Conference
Dec 20, 2022
Shipt Team Members Reflect on Second Annual Sprout Conference
The internal company event aims to help Shipt's Women in Tech employees build and grow their networks, learn from advice and gain inspiration.
In September, hundreds across Shipt took part in the Second Annual Sprout Conference - an important event for women in tech and their allies, one rooted in our company's purpose, and it's 100 percent planned by peers across this company. Our Women in Tech employee group created this event as an extension of their peer mentorship program.
Like the name suggests, Sprout is focused on nurturing and growing women currently working in tech roles at Shipt to become powerhouse leaders in their field. This year's hybrid event brought hundreds of Shipt employees together to discuss the importance of advocating for oneself in the workplace, allyship and sponsorship, as well as the array of roles to explore within tech.
"I'm incredibly impressed and appreciative that the Shipt team has created such a meaningful space for women in tech and their allies to come together in support and learning each year - we're a better team for it," said Mike Calvo, chief technology officer, Shipt.
After immensely positive feedback from last year's inaugural Sprout conference, it was a no-brainer to bring the event back again this year and expand even more on vital topics such as creating trust and friendship in the workplace.
"Sprout's goal is to help women in tech learn how to grow their careers, to teach allies tangible ways to be the best network of support they can be, and to find ways to engage more women in tech to lead well balanced and successful careers," said Manesha Parakuman, a Shipt team member and this year's Sprout committee lead.
This year, the event's premier guest speaker fireside chat was between Shipt's Chief Technology Officer Mike Calvo and Gap Inc. Chief Information Officer Heather Mickman, introducing Shipt employees to a valuable perspective on an industry leader's personal experience navigating the tech industry.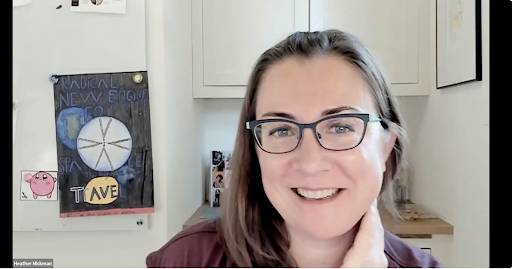 Throughout Heather's career, she's built APIs to unlock enterprise data, created awesome platforms, led Ops organizations, and built supply chain software for Fortune 500 companies.
Here's just some of the advice Mickman shared with the Shipt team during her virtual Q&A at Sprout.
How did you get started in your tech career? What sparked your interest?
I majored in economics and math and I thought for sure, 100 percent, that I was going to go and get my PhD in economics. I started in Accenture's supply chain practice and have been working in the tech industry ever since.
What's the best career advice you've ever received?
I can't say enough about having a sponsor. Of course, many of us have mentors in our professional lives, but I think sponsors are as important, if not more important. Those are people who have your back and are advocating for you when you're not in the room to advocate for yourself. Having a sponsor, one who pushes me, has been incredibly important to me. I would not be in the role that I'm in today if it weren't for my sponsors.
What advice do you have for how to build and foster a network?
Being part of a community is incredibly important, so having a network that you maintain is super important as well. Within the Twin Cities there's an organization called Mini Star which has been a helpful way to build that sense of community for tech professionals in my community. I always appreciate, support and encourage my teams to attend or host local meet-ups, as well as attend professional conferences both big and small.
This year's second annual Sprout Conference wouldn't be possible without the dedicated women working behind the scenes to ensure its success. Read more about three instrumental women who helped make this year's event possible - a few of many!
Meet Shipt Technical Program Manager, Manesha Paramkusam: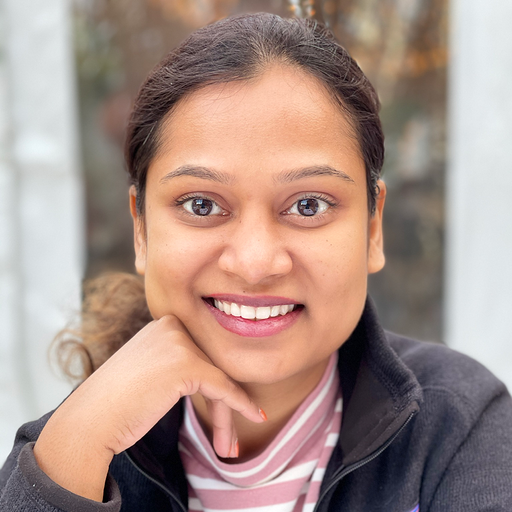 Would you share more about your role at Shipt?
I'm on the infrastructure team and have primarily been focussing on micro-services and migration projects.
How were you involved in putting together Sprout?
I had the opportunity to lead the Sprout conference this year. I worked with a team of extremely talented and passionate people to plan and organize the conference. I was involved in a variety of responsibilities - from brainstorming topics, setting new goals for the conference, bringing in speakers, and coordinating activities like games and networking events. To summarize, my job was to make it happen.
What does it mean to you to be a woman in tech?
This is tough to answer. I struggle with this question, because I can't believe that today, it still remains a question! Ideally, no matter who you are or what minority group you belong to, it should not be any different for you to be in tech. But then, reality is different from the ideal. Even today, many are still struggling to have an equitable work environment, bring their true selves to work and be respected and encouraged for the diverse perspectives they bring in. Being a woman in tech, I feel responsible to voice these issues and do everything in my capacity to help lessen this gap.
Meet Shipt Director of Technology Operations, Kelly Smunk: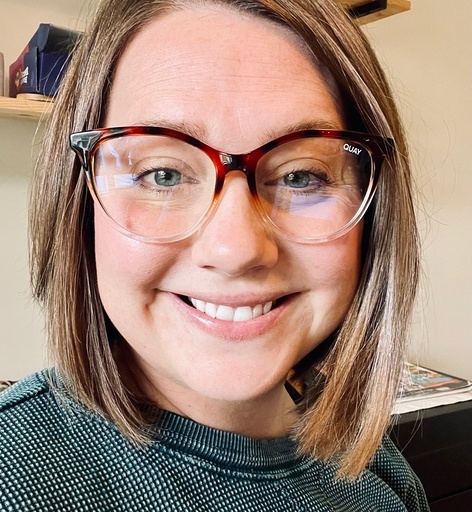 Would you share more about your role at Shipt?
As the director of technology operations, I drive efficiency and productivity across the technology organization. I am always on the lookout for ways we can improve to meet the needs of our team and partners.
How have you been involved in putting together Sprout?
I feel like I was a thought partner and road block remover. I provided input where I could and chased down answers where they were needed. Manesha was the real champion of this year's conference and I supported her anyway possible.
What does it mean to you to be a woman in tech?
Being a woman in tech for me equates to being a champion of others. I want to build a solid network and help anyone I can along the way. I believe our diverse way of thinking brings a lot to the table.
Meet Shipt Product Manager, Emily Goodall: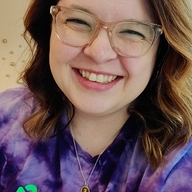 Would you share more about your role at Shipt?
As a product manager, I see both the technical and the business focused aspects of the company. I build relationships with all types of teams in the process of bringing new products to life. My job is to guide the product to success but it's also to support the teams contributing to the product. As I am gathering functional requirements, I am also gathering knowledge about the cross-functional teams and the technical specifications that keep Shipt running.
How have you been involved in putting together Sprout?
I participated in the group brainstorming/planning sessions and assisted with onsite organization the day of the event in Birmingham.
What does it mean to you to be a woman in tech?
For me, being a woman in tech means finding community. It means finding a network of supporters and allies that will push you to be your best. It's connecting with teammates and leaders who inspire you, encourage you and challenge you when necessary.