Company
Shipt Gives Back in Big Ways Throughout the Holiday Season
Jan 5, 2022
Shipt Gives Back in Big Ways Throughout the Holiday Season
Shipt helped to make the 2021 holiday season merry and bright thanks to various volunteer efforts and contributions to several great causes.
A popular Christmas song may convince you a turkey and some mistletoe help to make the season bright, and while this definitely holds some truth, we here at Shipt think giving back to the communities who rally around us throughout the year is another way to increase joy around the holidays.
Since the beginning, charitable giving has always been a major part of who we are as a company. To date we have provided more than 11 million meals through our partnership with Feeding America, given nearly $400,000 to the Red Cross and the United Way and provided support to countless organizations in just the last year who are committed to growing tech and workforce development for underrepresented populations. Continuing with our long standing tradition of helping those in need, especially around the holidays, we made it our goal to make sure everyone had what they needed via volunteerism, surprise family shops, and donations to charities including Habitat for Humanity and Meals on Wheels.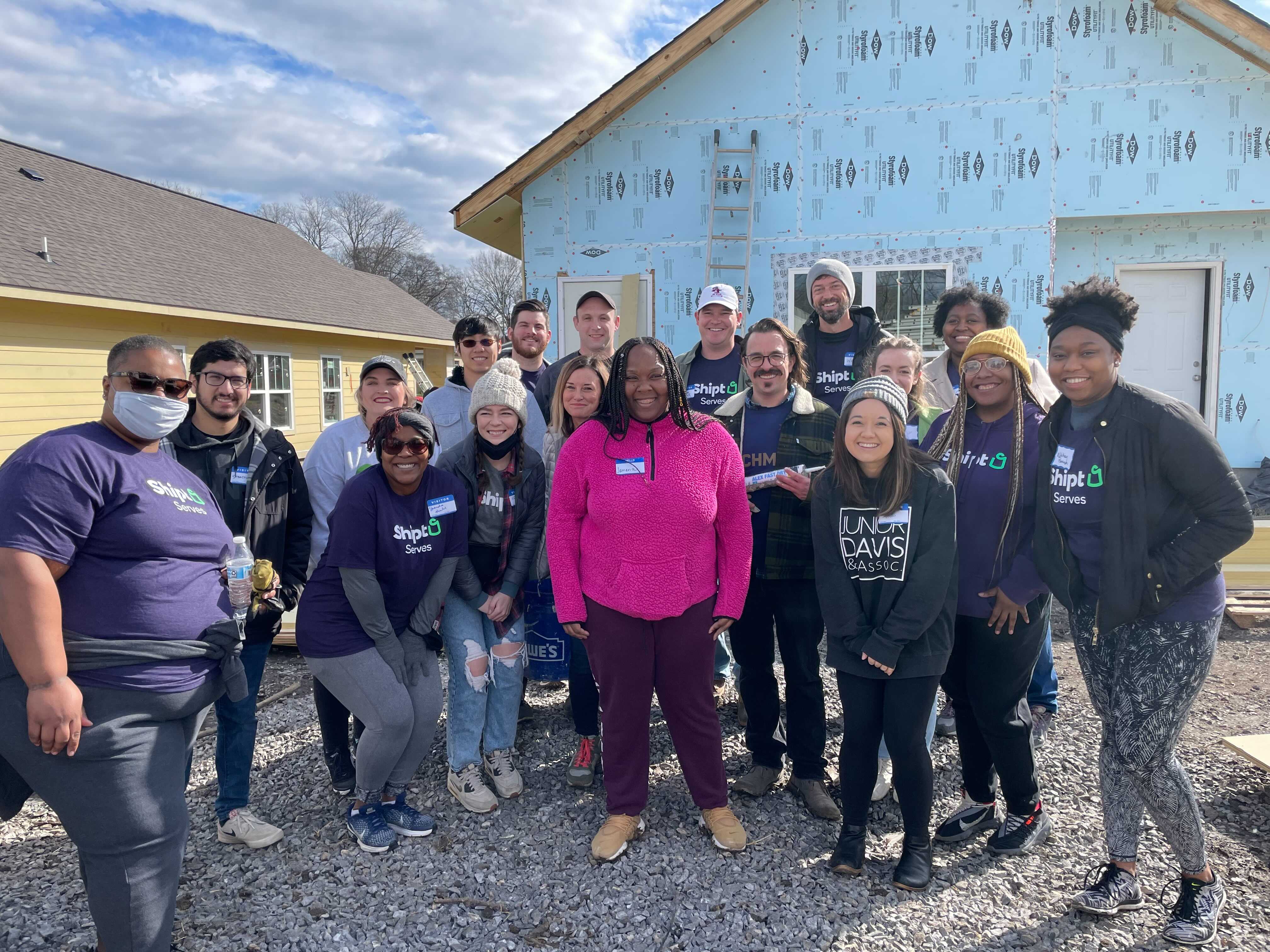 A group of Shipt volunteers pose for a photo with one of the Habitat for Humanity recipients.
On December 7, 55 Shipt HQ team members spent the day in the greater Birmingham area building homes for two deserving families in partnership with Habitat for Humanity of Greater Birmingham. Together Shipt employees served more than 110 hours to support the organization's mission of building quality housing that is safe and affordable. The organization's overall goal is in alignment with Shipt's economic development and social impact (EDSI) pillar focused on economic mobility for underrepresented groups. Quality housing that is affordable and stable supports asset-building and can promote upward economic mobility. On December 16, a home dedication took place with the new homeowners getting a chance to see their homes completed for the first time. The emotional moment was captured on camera and broadcast live on a local Birmingham TV station, ABC 33/40.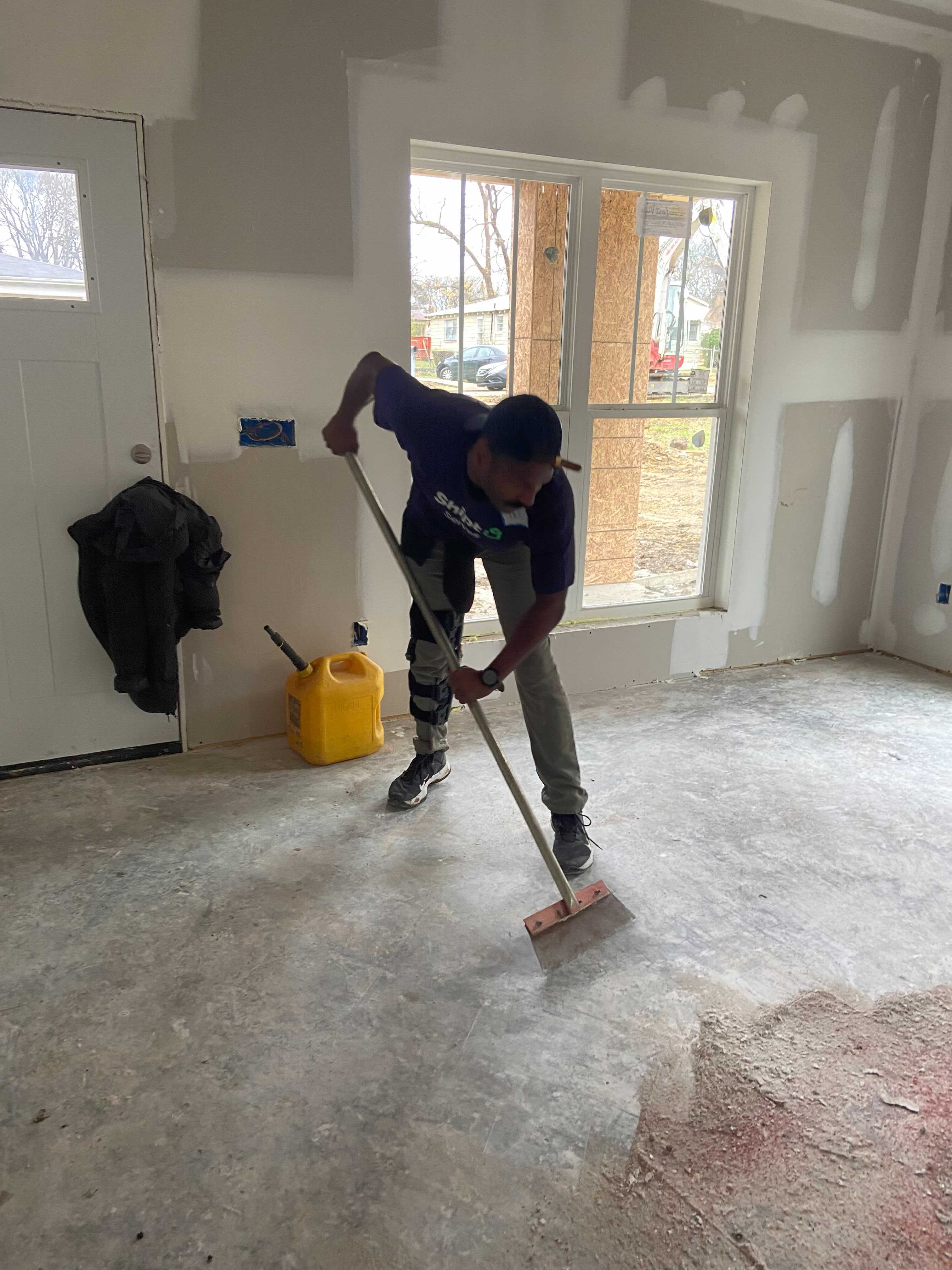 A Shipt Volunteer cleans the floor of one of the Habitat for Humanity homes before another team installed the home's flooring.
"Throughout the holiday season our company has partnered with several nonprofit organizations and families across Atlanta Public Schools, Houston Independent School District, Meals on Wheels and Habitat For Humanity all to ensure we are sparking the connections to show why everyone counts," said Shipt VP of Economic Development and Social Impact Khadijah Abdullah.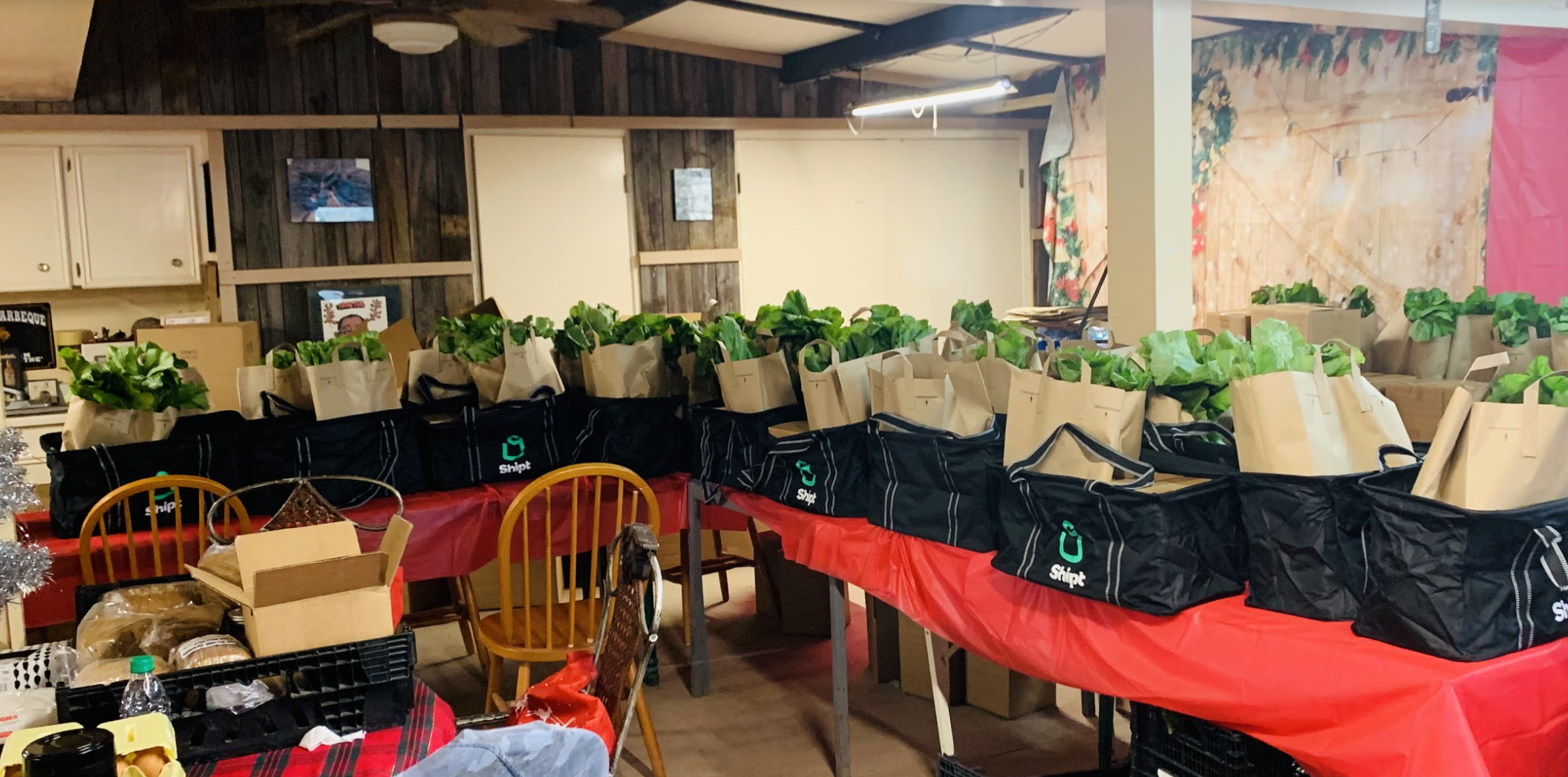 Recipients in Houston received a Shipt branded bag full of groceries and household items. Outside of Birmingham, Shipt made donations to multiple charities in Detroit, Houston and Atlanta throughout the month of December. These organizations include Black Farmer Box, Ivy Leaf Farms, Gleaners, and families in the Atlanta Public Schools and Houston Independent Schools District. In Atlanta, Houston and Birmingham, Shipt relied on Shipt Shoppers to help in its efforts to give back. Nearly 60 Shipt Shoppers signed up to do "Shipt Surprise Shops," for families in need, which are orders placed and delivered to those needing a little extra help throughout the holiday season. The recipients were identified through partnerships with local nonprofit organizations in each city and received a box valued around $250 filled with blankets, toys, food and holiday treats. Though the deliveries are made at no cost to the recipient, Shipt Shoppers are paid for these deliveries and also receive a thank you tote, t-shirt and target gift card.
In addition to volunteering with Habitat for Humanity and fulfilling the "Shipt Surprise Shops," Shipt donated 50,000 meals to Gleaners Community food Bank in Detroit. The meals provided a much needed bump for those struggling to make ends meet.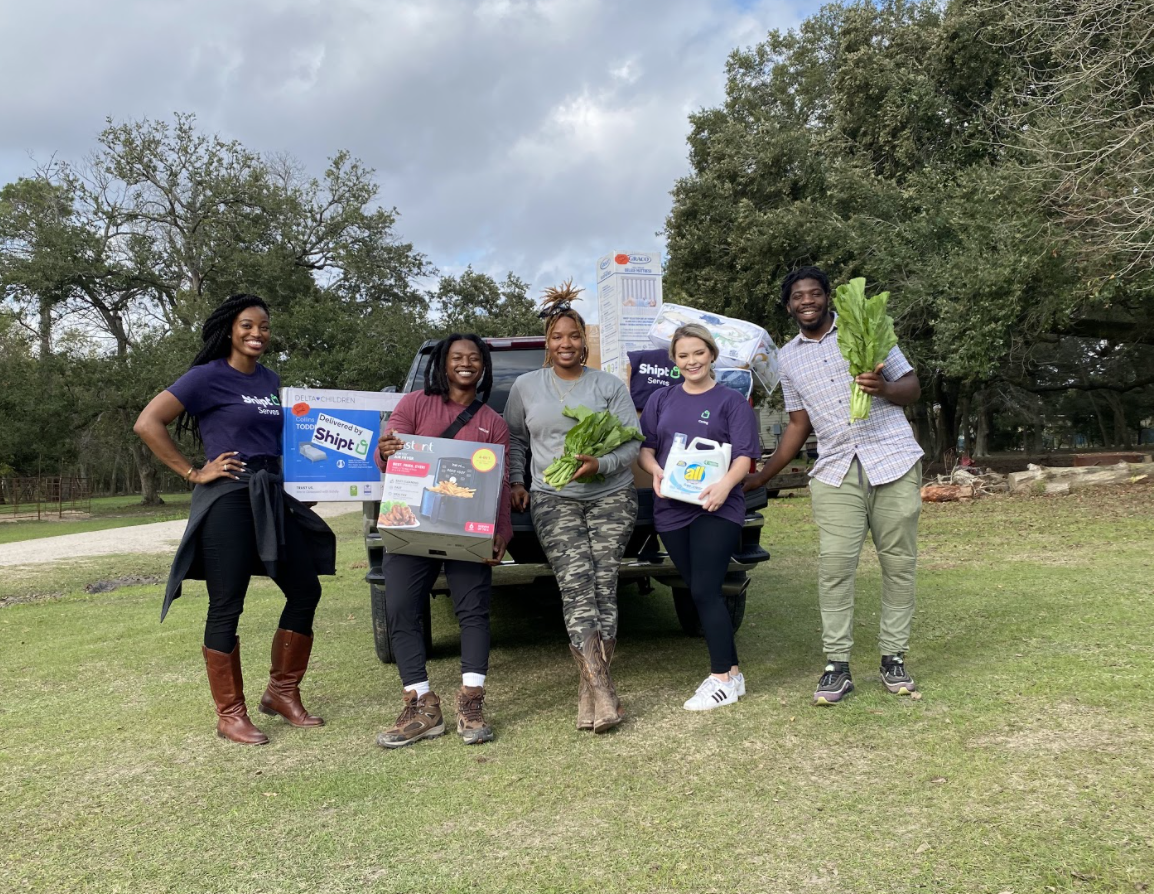 Shipt HQ team members volunteered in Houston to help package and deliver items to recipients.
As a company we value the opportunity to give back to others. We understand that the holidays can be a tough time for many people and our goal through our sincere efforts was to bring a smile and happiness to those who need it the most.