Company
Shipt Gets Out the Vote
Oct 13, 2022
With Election Day just a few weeks away, Shipt is launching a new initiative to ensure all of our employees, customers, and Shipt Shoppers have the information they need to vote and make their voices heard. Why? Simply put, fostering civic engagement is a natural extension of Shipt's people-first values.

"The belief that every person counts is core to our values here at Shipt, and it is important for us to help ensure all in our community have access to the resources they need to exercise their right to vote," said Molly Snyder, chief communications and public affairs officer at Shipt. "We are thrilled to launch this employee-led initiative to remind everyone about the importance of voting."
The company's "Get Out The Vote" initiative was spearheaded by Civic Shipt, a nonpartisan Shipt employee group committed to fostering civic engagement in our communities. With the leadership of these team members, here are the five ways Shipt is helping get out the vote ahead of the election on November 8th:
Recruited Team Members and Shipt Shoppers to Volunteer as Poll Workers. Poll workers are the backbone of voting - without them elections would not be possible. Shipt is partnering with Power the Polls and Civic Alliance to educate our communities – including employees and Shipt Shoppers – about the importance of this role and empower them to volunteer. To date, nearly 100 Shipt employees have signed up to serve as poll workers this November. Shipt is supporting employees who volunteer in this capacity with paid time off.


Launched Vote 411 Hub for Shipt Community. We know everyone is busy and it can be hard to track down the information needed to register to vote - which is why we partnered with the League of Women Voters and Vote 411 to create a personalized voter information hub for Shipt Shoppers, customers and employees. The site provides the 411 on what people need to know to be ready to vote on Election Day, including information that's on their ballot, and tools to register to vote and check their voter registration status – and it is shared both through targeted communications and social media.


Created Get Out the Vote Sweepstakes for our Shopper Community. Throughout this month, Shipt Shoppers will receive communications with reminders about key dates ahead of the election – as well as tools and resources to help them get out and vote. To drum up excitement and engagement, we've even given shoppers a chance to enter a Get Out the Vote Sweepstakes, with prizes designed just for them! We'll draw 100 names to win prizes this month – and have already seen thousands of Shipt Shoppers review information about the election and enter the contest!
Led Company-wide Conversation on Voting. We heard from employees that they wanted more voter education and wanted to learn more about getting involved in their communities. So to celebrate National Voter Registration Day, we were thrilled to have the League of Women Voters join us for a virtual session to make sure our team members knew what to expect when they head to the polls, how to get involved in their communities, the impact their vote has on key issues impacted by national and local elections, and how to get registered.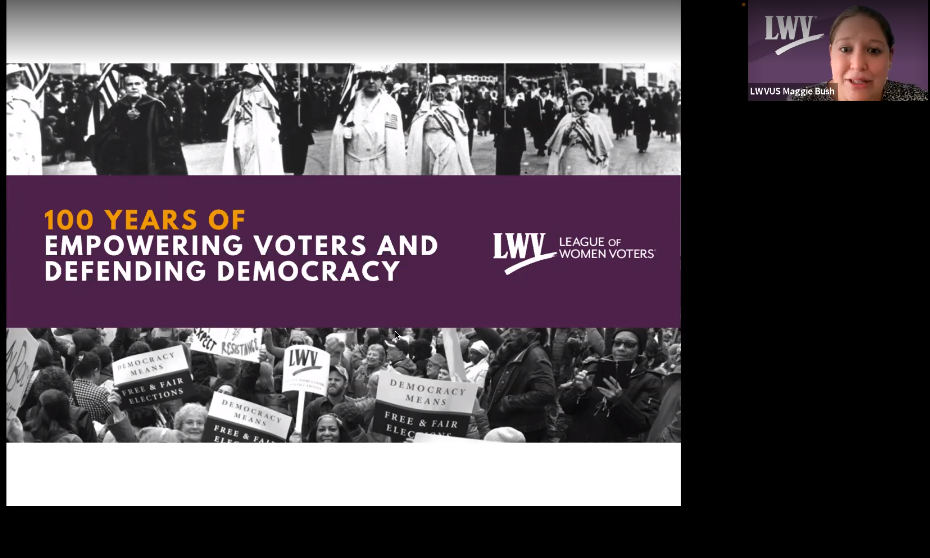 Hosted a Voter Registration Drive. With Shipt's headquarters in Birmingham, Alabama, it was important to do even more to help our hometown get registered to vote. We partnered with the League of Women Voters to host a voter registration drive in downtown Birmingham. The drive was open to everyone in the community. We saw some people stop by to register while others just wanted to check that their voter registration was up to date.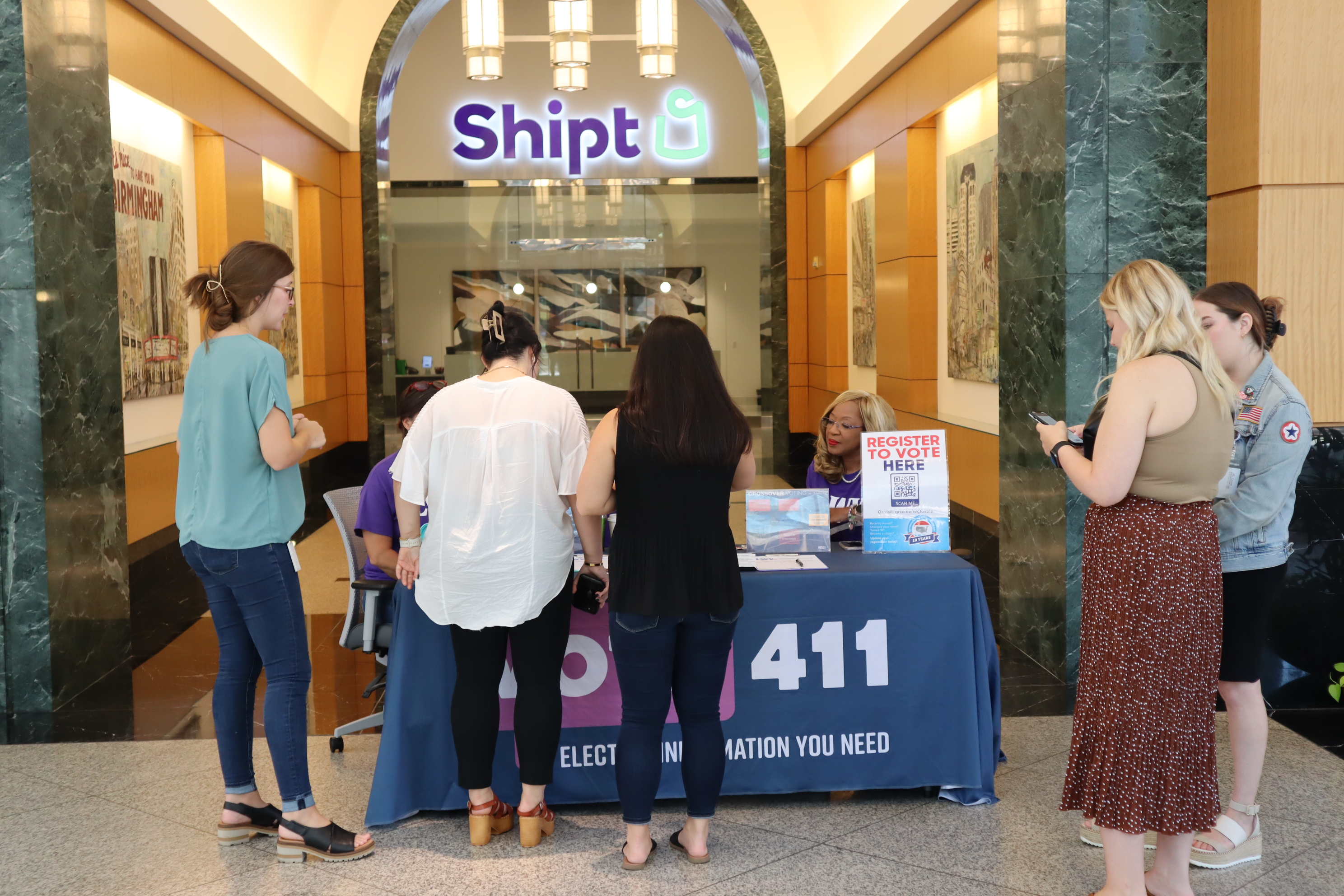 Want to get involved or get election ready? Check out vote411.org/shipt for all you need to know – and don't forget to vote on November 8th!