Company
Shipt Awards Grants to Seven Nonprofits in Second Round of Microgrant Program
Dec 16, 2022
Shipt Awards Grants to Seven Nonprofits in Second Round of Microgrant Program
During the second grant cycle, Shipt awarded grants to seven nonprofits across the country focused on addressing food insecurity and economic mobility.
Shipt is grateful to continue its Community Impact & Innovation Grant program that launched earlier this year, providing grants to nonprofits throughout the communities we serve. This initiative is part of Shipt's commitment of investing $5 million over the next five years to help level the economic playing field for Black and underrepresented populations in our communities through increasing knowledge, skills, job access and ultimately earning potential.
Over the course of this year, Shipt has awarded $242,000 in microgrants to deserving organizations. In cycle 1, earlier this Spring, Shipt awarded eight deserving nonprofits from four different states, each receiving a microgrant from $1,000 to $25,000 based on need. In the second cycle, Shipt awarded grants to seven different nonprofits from five different states; Alabama, California, Georgia, Massachusetts and Washington D.C., focused on food insecurity, economic disparities and youth workforce development programs.
"After seeing the number of applications in round one, we felt it was important to expand the giving opportunities in round two," said Shipt's VP of Economic and Social Impact, Khadijah Abdullah. "We opened the process to nonprofits focused on resilience in food insecurity including organizations supporting community gardening, farmers markets, food hubs, community kitchens, food-based incubators and those reducing food waste. Also, in addition to economic mobility initiatives focused on increasing business representation, we considered programs designed to expose and train youth from under-resourced communities for careers in tech, innovation and entrepreneurship."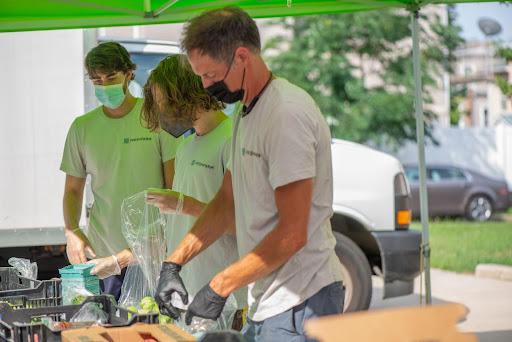 FRESHFARMOne new grant recipient is FRESHFARM, a Washington D.C. based non-profit working to strengthen the food economy through market-based solutions, education and innovative programming that promotes resilience.
"The Shipt grant will help support the Pop Up Food Hub, an innovative food distribution program that leverages farmers markets to deliver local produce to underserved communities. The Shipt grant will help build a more equitable and resilient food system that benefits everyone along the local food supply chain, from local farmers to distributors, gleaners, and people preparing and consuming local food. An investment from Shipt will be impactful to help FRESHFARM increase fresh food access to more neighborhoods in Washington, DC, Maryland, and Northern Virginia," said FreshFarm Development Director Joni Celiz.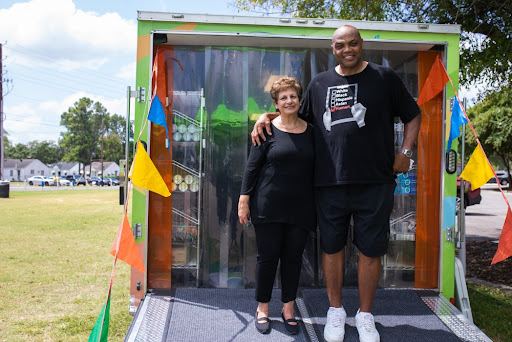 Live HealthSmart AlabamaAnother grant recipient, Live HealthSmart Alabama, works to decrease chronic disease, provide greater health equity, and make good health simple for all Alabamians.
"We are elated to receive a grant from Shipt. In our visits to under-resourced communities, we often encounter people who would eat more nutritiously if they had access to fresh, affordable food," said Dr. Lemeshia Chambers, Operations Director at Live HealthSmart Alabama.
"Through this grant, we will be able to bring the Live HealthSmart Mobile Market to ten additional deserving communities and offer healthy cooking demonstrations by local chefs. Together, with Shipt, we are making good health simple."
Want to learn more about all of cycle two's recipients and how they plan to use their grants? Read below! Thank you all for the work you're doing across your communities.
Shipt Community Impact & Innovation Grant Program Round Two 2022 Recipients
But we're not done! We plan to launch our next Community Impact & Innovation Grant cycle in Spring 2023.
Applicants who previously applied and were not selected are welcome to reapply in the future. For additional information on our pillars of focus, our grant program and how to apply, visit HERE.