Community
Sharing Stories of Community and Culture from Shoppers During Hispanic Heritage Month
Sep 15, 2022
Sharing Stories of Community and Culture from Shoppers During Hispanic Heritage Month
We're celebrating Shipt Shoppers like Dulce and Bogie and their pride for their Hispanic heritage as we honor Hispanic Heritage Month at Shipt.
National Hispanic Heritage Month is here and Shipt is celebrating by sharing stories from our diverse community of 300,000 shoppers.
Read on to hear from Bogie and Dulce, who were generous enough to share their stories of family, tradition, and personal heritage with us this year.
Bogie, Florida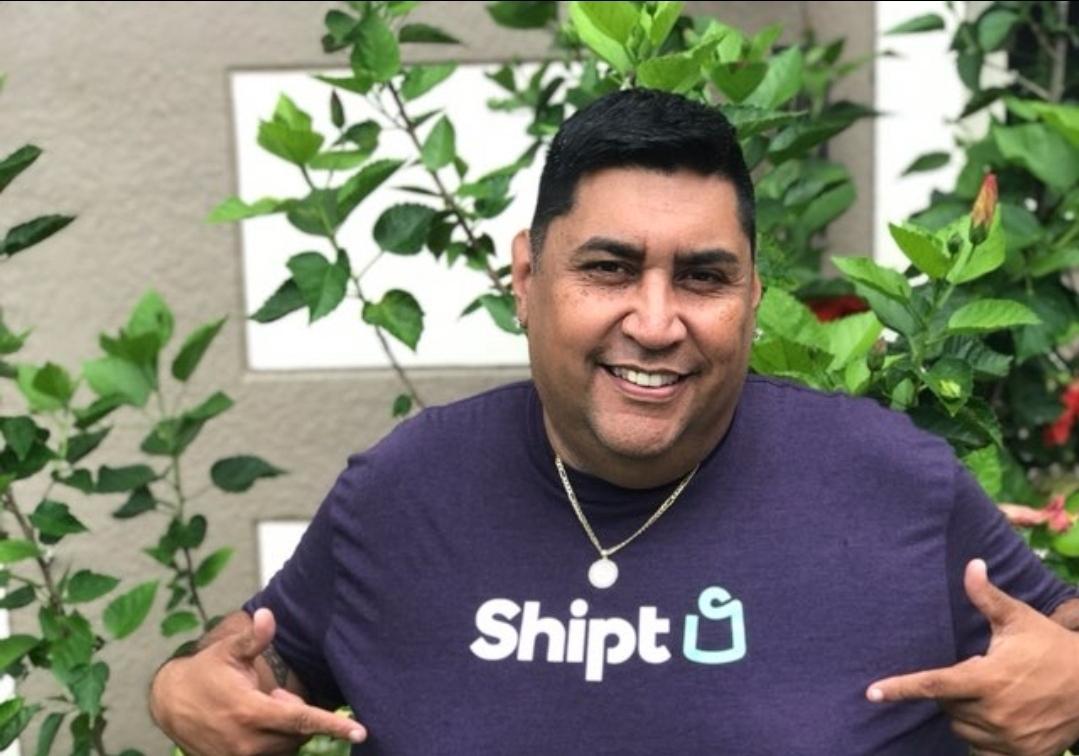 Bogie has a larger-than-life personality and is one of Shipt's most encouraging shoppers. He serves as a Metro Advisor in Florida working to connect Shipt Shoppers in his area with updates and resources from Shipt HQ.
His parents immigrated to the United States from Chile while his mother was pregnant with him. Bogie describes them as extremely hardworking people who provided for him and his siblings as they grew up in New York City.
Bogie is focused on always lifting people up in his community and setting a good example for future generations. He and his wife, who is part Mexican, have five children.
"We want our kids to be proud of both their Mexican and Chilean heritage. We love the Martin Luther King Jr. quote about the quality of a person being their character, not what they look like. I'm happy that we have a lot of cultures in our life."
After 21 years of owning his own company in the commercial sewing industry, Bogie became severely ill. This experience gave him a new perspective and he stepped away from his business. Bogie realized that the flexibility of owning his own business was a major factor in finding his next job, and he learned about Shipt after meeting a shopper in one of his friend's stores.
Through shopping, Bogie has made friends with many of his members, has even attended their weddings, and invited some to his own birthday parties.
Now, Bogie puts his two years of shopping toward expertly serving his customers and community. He says his hard-working and caring personality comes from his family, especially his parents. As a Metro Advisor, Bogie posts daily messages giving praise and pep talks to his fellow shoppers.
Bogie often posts messages like, "We are SHIPT SHOPPERS and second to none," and "Let's make it happen folks." When asked why he posts encouraging messages, he noted the importance of small acts of kindness.
"My favorite word is humankind. We should always be both human and kind to one another," he said.
Bogie exemplifies Shipt's values of caring and teamwork as he shops and serves his community. Thank you, Bogie!
Dulce, California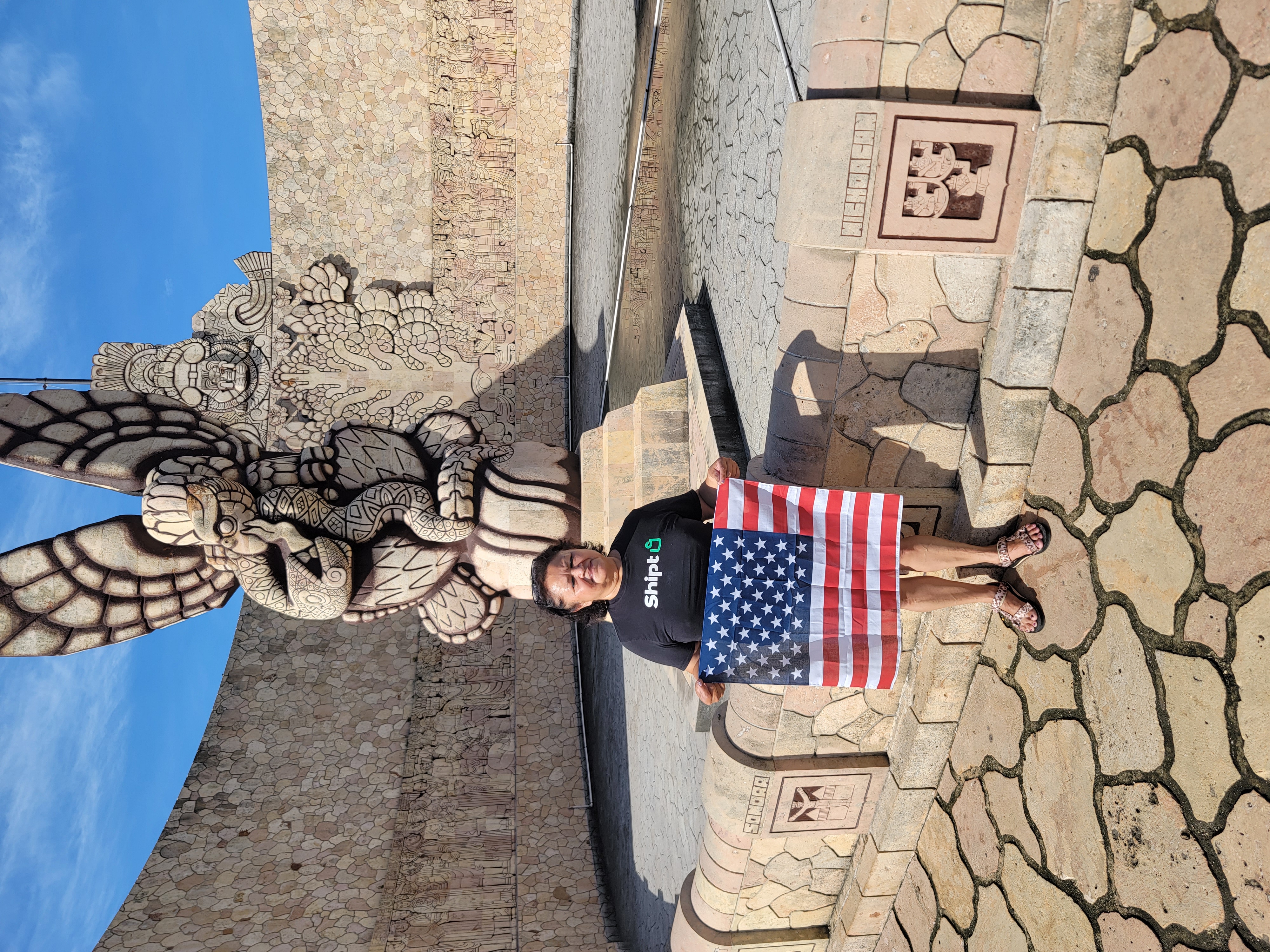 Dulce on a trip to Merida, Yucatan, Mexico, her hometown.
Originally from Mexico, Dulce became a U.S. citizen in 1997 and is now a Shipt Shopper in California. Most of her family, including four older siblings, still lives in Mexico and she enjoys going back to visit them as often as she can.
"I was born in the Yucatan peninsula, between the Caribbean and the Gulf of Mexico, so our traditions are a little different. We always put our elders first, no matter what. That is our culture."
Dulce noted that her deep respect and service to elders extended to her parents, aunts and uncles, as well as her older siblings. She does her best to support and love them from afar with phone calls and visits.
Through Shipt shopping, Dulce can take care of herself and provide financial support to her family in Mexico while enjoying the flexibility of creating her own schedule.
"I've been blessed with Shipt. I can take care of myself and help some family in Mexico, especially during the pandemic."
Before starting with Shipt, Dulce worked in the cleaning industry and was a personal assistant for many years. As she got older, Dulce realized that she wanted a slower pace with her work. One of her clients recommended Shipt to her as a way to give her a change of pace and have a more flexible schedule.
"I live close to many stores, so I am able to go home and rest in between orders," she notes.
As a native Spanish speaker, Dulce has been able to help shop for her preferred members who prefer to speak Spanish, and she'll often stop to have conversations with them as she delivers their orders.
"[One of my preferred members] asked me to deliver through the back of her house and her mom was there. They both speak Spanish." Dulce was happy to be able to connect with them by having a conversation in a language they all shared.
Thanks for sharing your stories with us, Dulce and Bogie! And Happy Hispanic Heritage Month to all.