Community
Flexibility, Family and Travel: A New York Shipt Shopper's Dream
Mar 18, 2022
Flexibility, Family and Travel: A New York Shipt Shopper's Dream
Shipt Shopper Joanne has created a life of travel and adventure after retiring from her longtime career.
After 25 years working as an independent medical transcriptionist, Joanne was eager to explore her newfound freedom in retirement. However, with more free time at her fingertips, Joanne was certain of one thing – she was "too young to just sit around all day waiting for [her] husband to retire." Like other shoppers on Shipt's platform, Joanne became a Shipt Shopper because she wanted the flexibility to create her own schedule and work when she chooses. And, she wanted to be able to visit her seven out-of-state grandchildren often.
Having spent 25 years working independently, freedom and flexibility in the work environment weren't new to Joanne. Her previous role came with the autonomy to not only work from home but also stay home with her children and raise them. But, even the freedom provided by her medical transcriptionist work came with its own set of limitations – she couldn't travel when she wanted.
In that role, Joanne had to work within certain constraints that came with her medical transcriptionist work. There were deadlines, and no backup employees to step in – only Joanne to provide her contracted services. And if she wanted to take a vacation, Joanne had to make arrangements to find a substitute or take her vacation at the same time as her boss at the medical practice.
"I want to be [able to say] 'I'm not working tomorrow' or 'I'm not working the next month,' which I couldn't do that doing the [medical] transcription," said New York Shopper, Joanne.
Now that Joanne is a Shipt Shopper, deciding between work and taking a vacation is the least of her worries. Shipt shopping has given her the freedom to travel with her now-retired husband as often as she'd like. With the money earned from shopping, Joanne and her husband have even been able to purchase a travel trailer large enough to fit their grandchildren when they travel to national parks each summer. This past summer, Joanne and her family set out on a road trip for a weeklong vacation to Maine to visit Acadia National Park.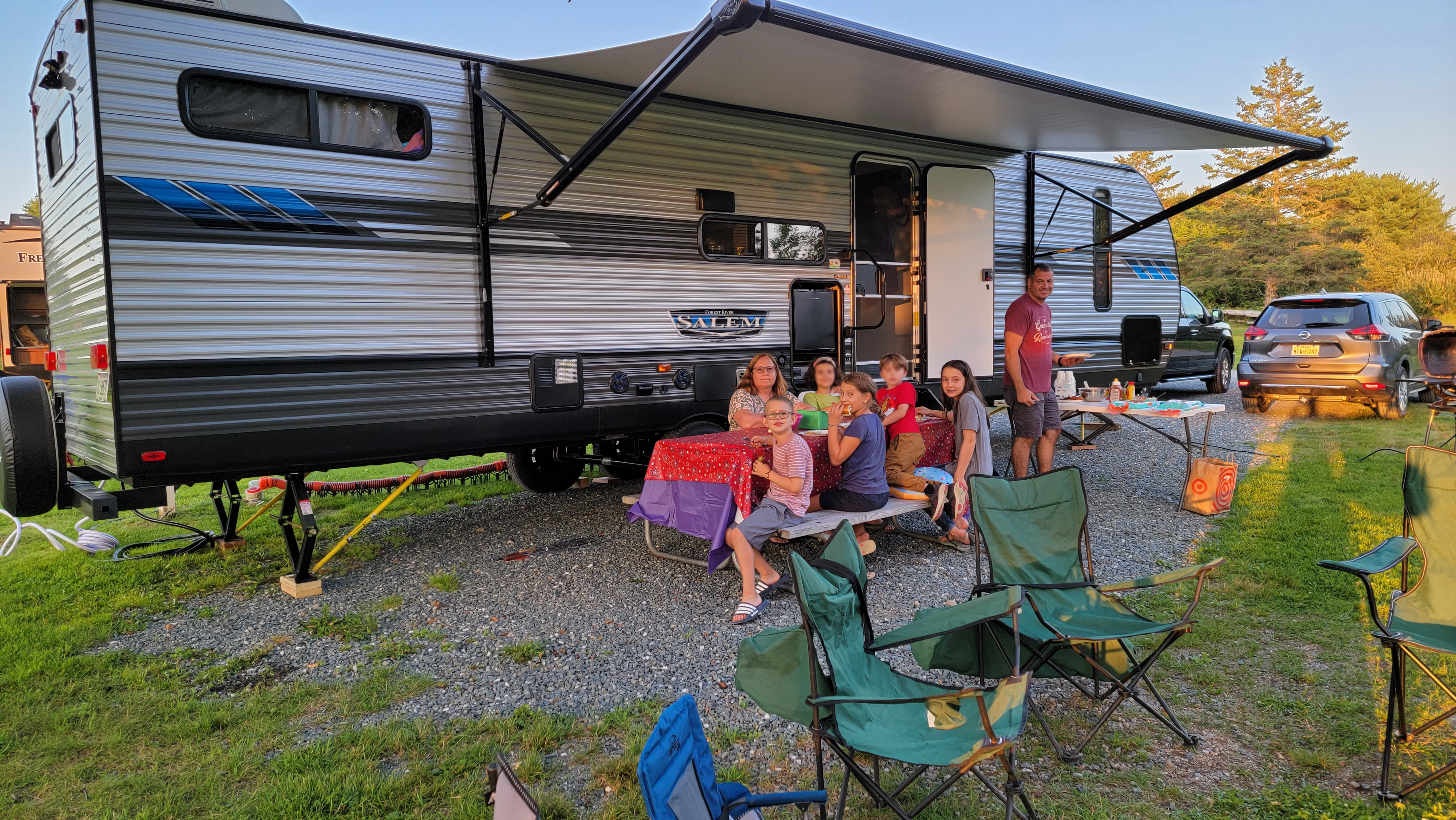 "We all went up to Maine in our trailer and had a blast," said Joanne. "We did so many things – we had 5 of my 7 grandchildren with us, and each one of the grandkids tried lobster for the first time…my son-in-law actually cooked it in the trailer. It was the first time he actually cooked lobster himself…"
The family also hiked every day, giving Joanne and her grandchildren the chance to learn different bird species while visiting the park. One day, while walking around a large lake at the park, they sat down on a giant rock for lunch. Excitement quickly came as Joanne's grandchildren noticed a flock of birds in the trees. "They were like 'grandma, grandma get out your phone app and call the birds,'" Joanne said. "So I pulled out my phone app and we did some bird calls for chickadees, and they came down to us while we were eating lunch. We couldn't believe it."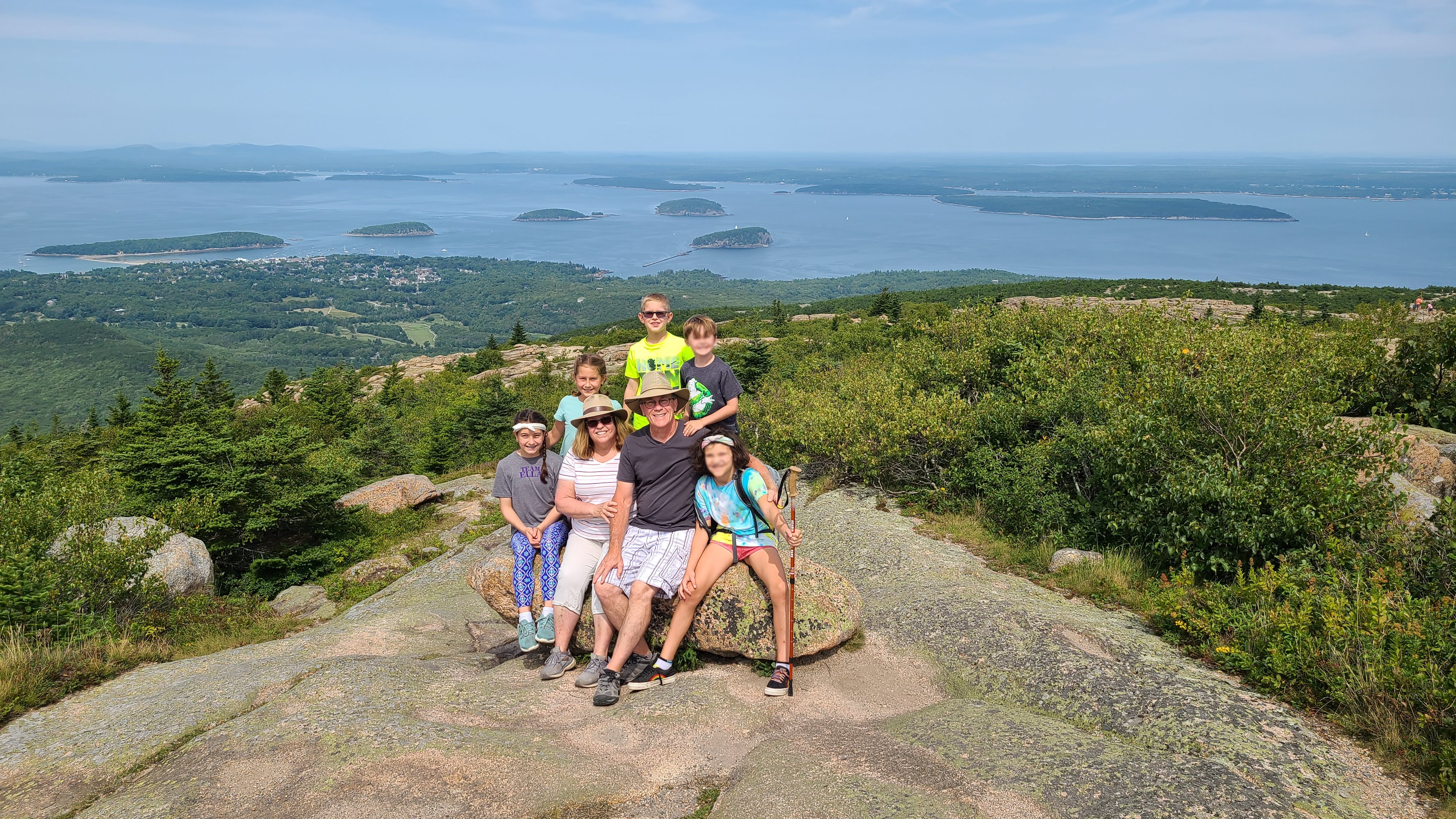 These cherished moments come often for Joanne and her grandchildren. Though she originally chose gig work for extra money and to keep busy until her husband retired, it has turned into much more for Joanne and her family. Because she chooses when and where she works, Joanne is able to visit her grandchildren 5-7 days at a time and return home for a couple of weeks before returning to see them. The flexibility also allows Joanne to fill in and help her son who's in the Naval Reserve, and his wife, who is a nurse, when needed. And, she doesn't have to worry about missing out on work while she's there!
"I would come out for a week or two at a time and stay there," said Joanne "...and, I would Shipt out of his town, and it was so nice. Then I would be back [at my son's] home by 3:00 pm because the bus came around 3:30-4:00 pm. So, I got to know his community too."
Joanne's story is just one example of the many reasons Shipt Shoppers choose the work they do. Whether saving to make a significant purchase, paying off debt, or choosing to spend more time with loved ones – shoppers, like Joanne, can feel relieved knowing they have the freedom to create a work schedule that tailors to their unique needs and lifestyles.
If you want to learn more, we invite you along for the ride as we continue to share more of their stories.